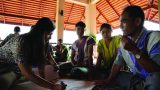 Victories
Our lawyers, campaigners, and storytellers have protected people and the planet over profits for more than 25 years. Here's what we've accomplished.
EARTHRIGHTS AT A GLANCE
EarthRights combines the power of law with the power of people through local-to-global collaboration and networks.
MITHARSUU CENTER FOR LEADERSHIP AND JUSTICE
Unveiled in 2017, the Mitharsuu Center is a residential learning center and global hub in Southeast Asia for strategic organizing, training, movement-building, and leadership-development for earth rights activists. This one-of-a-kind center represents years of planning and collaboration between EarthRights, partners, and local communities.
RECENT GLOBAL VICTORIES
Our global efforts to prevent and expose human rights abuses.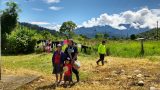 Earth rights defenders of Chumbivilcas, Cusco, were cleared of the charges filed by mining Anabi SAC in February 2021.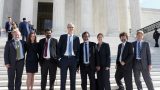 EarthRights won a historic victory at the U.S. Supreme Court in Jam v. International Finance Corporation (Jam v. IFC), in which we are suing the World Bank Group for the harms from a disastrous coal-fired power plant project in India.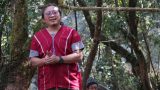 Paul Sein Twa, a land defender and and EarthRights School alumnus, won the Goldman Environmental Prize in 2020 for his work co-founding the Karen Environmental and Social Action Network.
A HISTORY OF SUCCESS
When human rights are traded for corporate rights, communities and the environment suffer. Our lawyers, campaigners, and trainers have been protecting people and planet for more than 25 years.