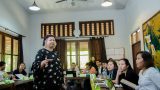 Trainings and Networks
Training and convening frontline activists, lawyers, campaigners, and civil society leaders to defend human rights and the environment.
TRAININGS
Putting power back in the hands of frontline defenders and communities threatened and attacked in the name of development.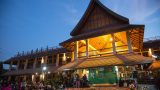 Bringing together emerging earth rights defenders from the Mekong region to expand their expertise and advocacy networks.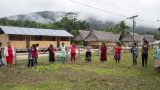 Developing the legal and campaigning expertise of earth rights defenders in the Amazon region.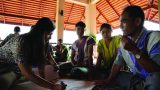 Connecting rising legal talent in the Mekong region with the mentorship and resources they need to advocate for their communities.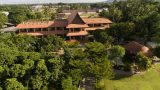 MITHARSUU CENTER FOR LEADERSHIP & JUSTICE
A residential learning center and global hub in Southeast Asia for strategic organizing, training, movement-building, and leadership development for earth rights activists.
NETWORKS AND PARTNERS
Connecting alumnae of the EarthRights School with others working in defense of human rights and the environment.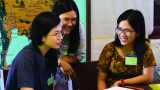 Using the Foreign Legal Assistance Statute to support public interest lawyers in other countries.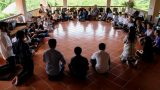 An independent group of experienced legal professionals and civil society leaders who convene to strategize and coordinate work across the region.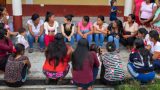 Amplifying the stories of earth rights school alumnae.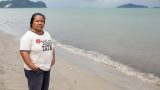 SPOTLIGHT ON: Sor.Rattanamanee Polkla
A Thai lawyer and coordinator of the Mekong Legal Network on securing justice for Cambodian families displaced by an agribusiness giant.
Events
Participate in a training or a workshop, attend a film screening or a panel discussion, and connect with other earth right defenders.
RESOURCES FOR DEFENDERS
Our training, legal, and campaign materials help shift power from global elites to frontline communities. Materials are available in Thai, Burmese, Spanish, and English.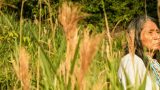 Guides and videos to help communities assert their rights around development decisions--in English and Burmese.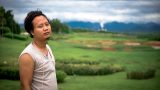 Stories from communities in Thailand that have resisted coal-fired power plants and mines.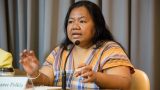 Generating meaningful and long-lasting change by sharing stories from community voices that are usually silenced.
SIGN UP FOR OUR NEWSLETTER
Get updates on upcoming sessions of the EarthRights School, Seminario, trainings, and other community, network, and alumni events.