Earth rights defenders worldwide often face challenges in their work to protect their communities from the harms of extractive development. To address their unique needs, EarthRights launched the Global School in 2022 to help defenders build connections, exchange ideas, and create an international network of environmental and human rights leaders.
For years EarthRights has been dedicated to equipping activists, lawyers, and community members with skills and tools to protect human and environmental rights. For instance, over 600 students have graduated from the EarthRights School Mekong, and many have gone on to create organizations and advocate for their communities.
The Global School builds on this success, engaging participants of all ages across sub-Saharan Africa, Amazon, and Mekong regions.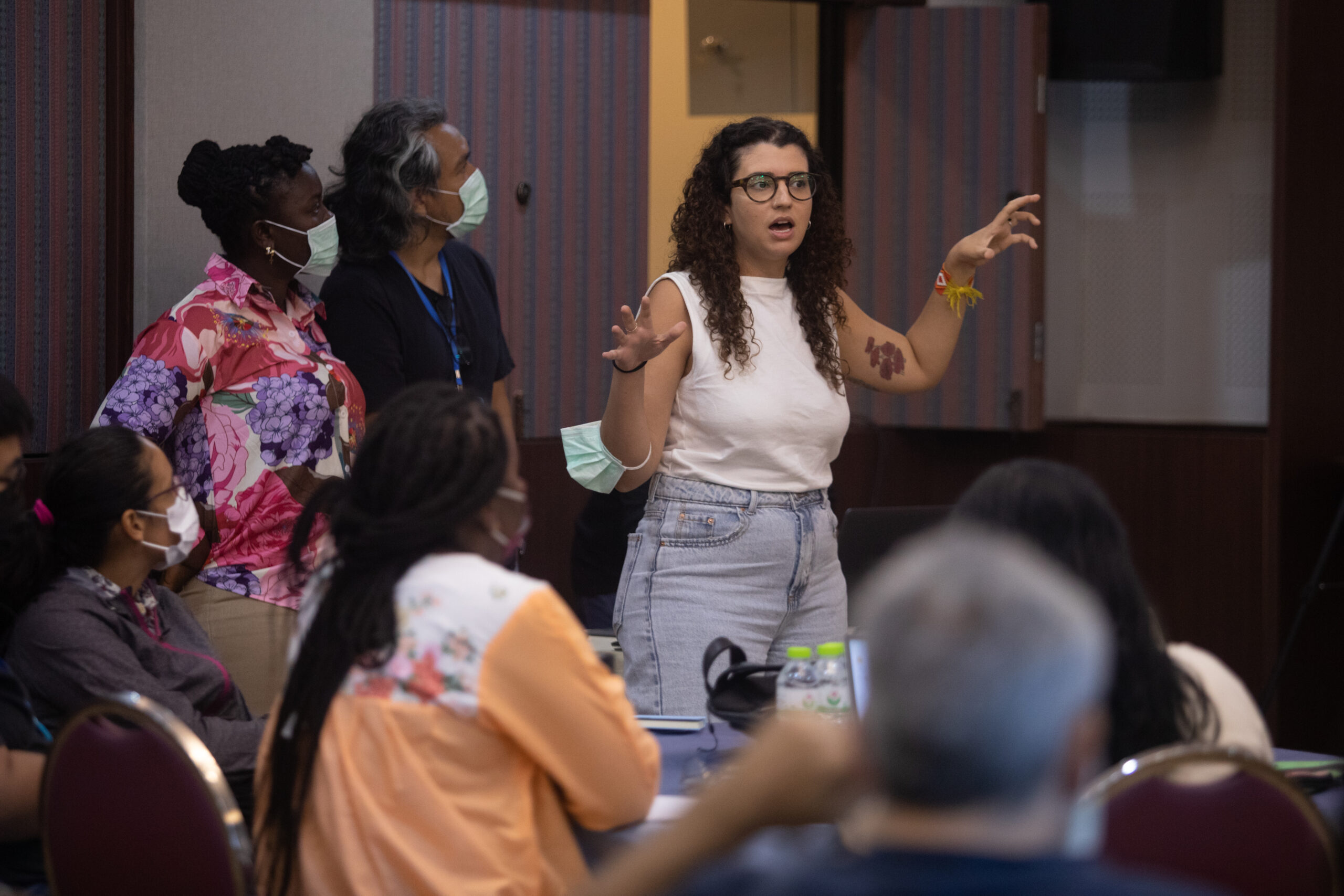 The Global School realizes what defenders worldwide have said for years: There is a need for a shared global space to think together and exchange strategies, ideas, and tactics across geographical borders.
At the Global School, participants:
Meet and connect with others fighting extractive projects in their communities,
Learn about real-world case studies and understand how to build successful advocacy campaigns in partnership with communities,
Discuss legal remedies and how the courts have been used successfully to seek justice, and
Engage with local and international subject-matter and campaigning experts and community leaders.
In 2022, we held our first-ever Global School session over a span of two weeks.
"There are many relevant issues that bring us together as a group, we gained knowledge and understanding of each other's cases and contexts and we developed strong personal connections."
-Participant in the 2022 Global School
PARTNERS
The Center for Transnational Environmental Accountability (CTEA)
Advocates for Community Alternatives (ACA)