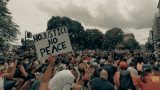 News and Media
Providing the latest news and analysis on our victories, case developments, and programmatic acheivements while harnessing the power of storytelling to amplify local voices.
Press Releases
Up-to-date information for members of the media on developments in our legal cases, campaigns, and training programs.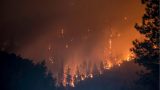 EARTHRIGHTS BLOG
Our lawyers, campaigners, trainers, and storytellers are leading experts on human rights and environmental abuses. See what they have to say.
PUBLICATIONS
Our latest research reports, white papers, annual reports, and Strategic Plan.
FACES OF CHANGE
Generating meaningful and long-lasting change by sharing stories from community voices that are usually silenced.
GIVE TO EARTHRIGHTS
Join the movement to achieve climate justice, protect earth rights defenders, and demand corporate accountability.