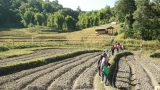 Where We Work
Our growing global team supports communities in over 20 countries.
OUR REGIONAL OFFICES
With offices in the United States, Thailand, and Peru, we work with frontline communities seeking to end earth rights abuses.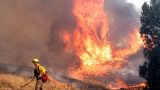 As the federal government expands corporate rights, the U.S. has become a safe haven for corporate human rights abuses.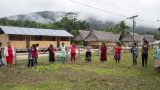 Extractive companies and other large corporations continue to pose a great threat to the Amazon region.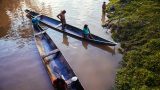 As Southeast Asia renews its interest in coal and continues to build destructive dams on the Mekong River, the livelihoods of people in the Mekong are in jeopardy.
ALLIES WORLDWIDE
We work with a network of communities, activists, and civil society groups around the world. Check out the networks we've created to connect defenders to share strategies, expertise, and resources.
GLOBAL HIGHLIGHTS
Our global work to prevent and expose environmental and human rights abuses.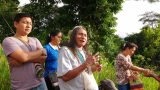 Indigenous people in Colombia fight for their land and culture against extractive industries.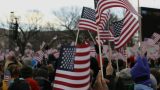 Our report calling for stronger U.S. policies to protect and support human rights defenders, and how U.S. embassies can lead the charge.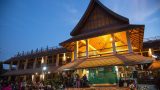 The EarthRights School prepares the next generation of earth rights defenders to draw on the power of their communities to protect their rights, resources and livelihoods.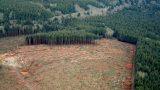 LAND ACKNOWLEDGEMENT
At EarthRights, we want to honor the land on which we reside and the people who originally stewarded this land. With this land acknowledgment, we also recognize that the effects of colonization are still actively taking place today. EarthRights' U.S. office occupies the land of the Nacotchtank/Anacostan/Piscataway people. EarthRights' Peru office occupies the land of the Quechua-Kichwa people.
HOW WE WORK
Serving frontline communities to avert climate catastrophe and hold corporations accountable for the harms 
they impose on people and the planet.
EARTHRIGHTS IN YOUR INBOX
We share updates on the impact of our work and developments in our campaigns and cases to build community with those committed to fighting for justice.