Looking for new books to read in 2018? We recently asked our staff to share the books they enjoyed reading this year. Whether you're looking for an entertaining and heartwarming account of the friendship between Red Sox baseball legends from the Great Depression to World War II or a nail-biting novel that tells the story of how climate change leads to the second American Civil War, we're sure you'll find something that interests you!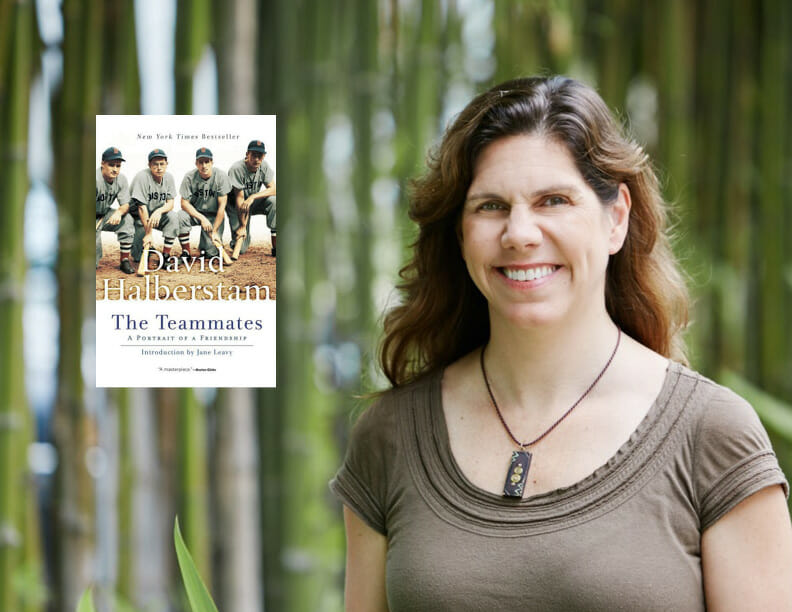 The Teammates: A Portrait of a Friendship by David Halberstam
I loved "The Teammates: A Portrait of a Friendship" by Pulitzer Prize-winning author David Halberstam, an understated gem that combines some of my favorite things: a road trip, a great baseball story, and compelling characters. Halberstam describes the October 2001 journey of Red Sox legends Johnny Pesky and Dom DiMaggio as they drive from New England to Florida to visit the dying Ted Williams for the last time. Although their close friend Bobby Doerr was too frail to travel with them, his presence in that car is very much felt through the stories they tell about their shared experiences of baseball and America from the Depression, through WWII (during which time all four of them interrupted their major league careers) to the 21st century. The 3-day drive is filled with (often hilarious) baseball lore and American history, and reminisces about a time that baseball was about prestige and the love of the game and when friendship and common experience transcended personal opinions and politics. It's a refreshing, heartwarming, and entertaining read even if you're not a baseball fan!
Nyein Tun, Myanmar Alumni Program Coordinator
Ancient Futures by Helena Norberg-Hodge
"I love the book as it gives me a lot to think about regarding current development trends and how our society reacts. The author shares a lifetime of learning experiences in her book, and they are very relevant to what is happening in our society nowadays."

The Book of Unknown Americans by Cristina Henriquez
"Given this administration's increased crackdown on immigrants, particularly those of Latin American origin, both legal and undocumented, it is important to humanize the nameless victims of xenophobia, many of whose stories are overwhelmingly heartbreaking and yet more relatable than we could ever imagine."
Bury My Heart at Wounded Knee by Dee Brown
"In light of the Dakota Access Pipeline and other examples of our nation's ongoing mistreatment of this country's native peoples, this book is helping me better understand present-day struggles within the context of a centuries-long history of systematic violence, marginalization, and cultural and physical genocide. I believe this book should be required for all U.S. citizens, new and old."
Jeremy Goldie, Southeast Asia Development Coordinator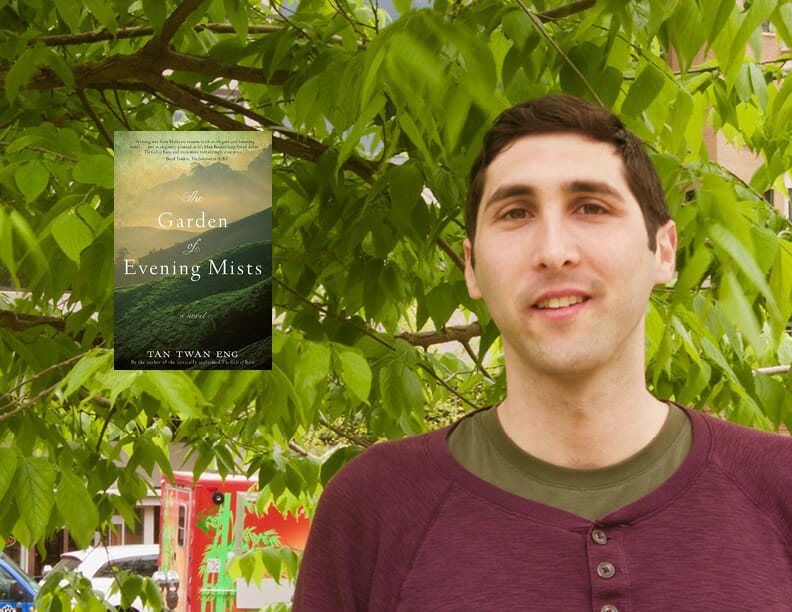 The Garden of Evening Mists by Tan Twan Eng
"Set during the height of Malaysia's communist insurgency, this is a beautifully written novel about a young woman who moves up to the highlands to build a memorial garden for her late sister, killed during the Japanese occupation."
Sara Stiehl, EarthRights School Teacher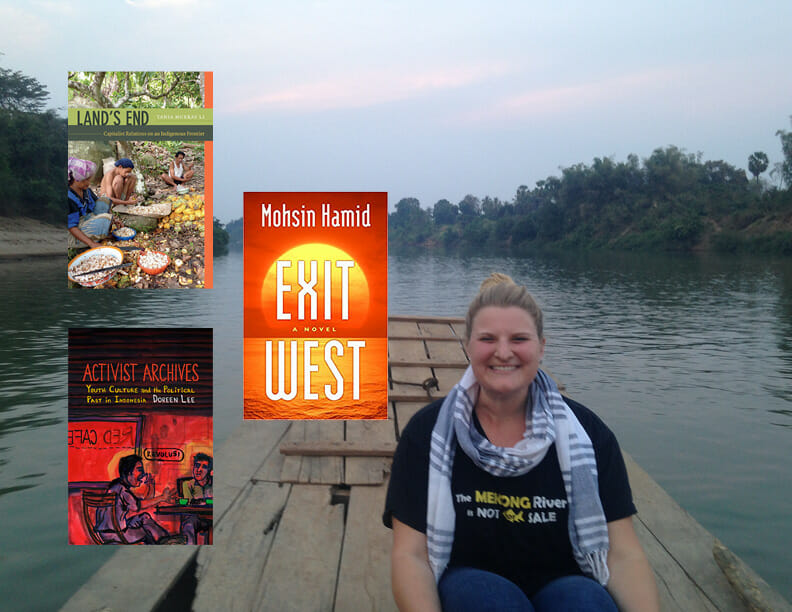 Exit West by Moshin Hamid
Land's End by Tania Li
Activist Archives by Doreen Lee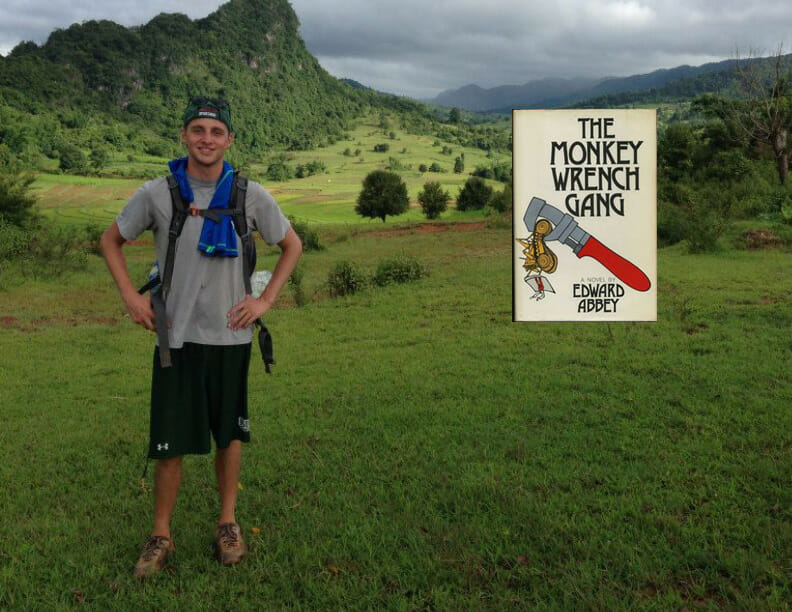 The Monkey Wrench Gang by Edward Abbey
"The book has inspired generations of environmentalists and I appreciate Abbey's emphasis on direct action, "sentiment without action is the ruin of the soul". Even though Monkey Wrench Gang was first published in 1975 it is more relevant than ever given Trump's illegal move of stealing land by reducing the size of Bears Ears and Grand Staircase-Escalante National Monuments."
Elena Gartner, EarthRrights School Coordinator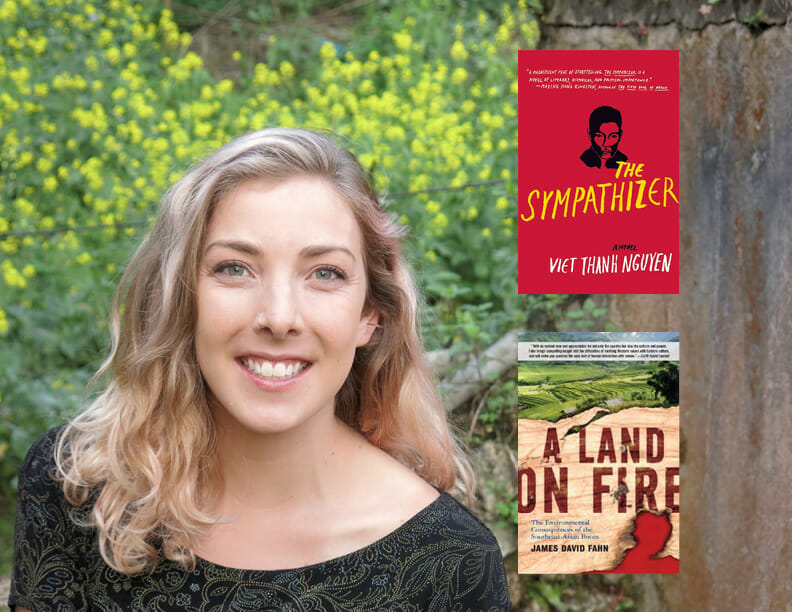 The Sympathizer by Viet Thanh Nguyen
"This book overturns stereotypes about Vietnamese immigrants to the U.S. and touches on issues of war and radical ideology while managing to be a page-turner–it kept me up at night laughing and nearly crying."
A Land on Fire by James David Fahn
"James Fahn's narrative description of Bangkok–in its charm, and its disorder, and its mind-boggling juxtapositions–was the most spot on I have ever come across, and spoke to me about the place I had lived for two years."

American War by Omar El Akkad
"Climate change leading to the Second American Civil War. An untrustworthy and unsympathetic main character. A tale of indoctrination and pure survival. All disturbing topics, but I couldn't put the book down! And it serves as a warning for why we must fight for a healthy planet and a sustainable future."

An Indigenous Peoples' History of the United States by Roxanne Dunbar-Ortiz
"The book is a powerful reexamination of U.S. history from the perspective of indigenous communities, and is thoroughly researched and thought-provoking."
El Derecho Como Conjuro: Fetichismo legal, violencia y movimientos sociales by Julieta Lemaitre
"Another great book I read this year that really challenged the way I think about the law, legal strategies, and social movements was 'El Derecho Como Conjuro: Fetichismo legal, violencia y movimientos sociales' by Colombian legal scholar Julieta Lemaitre."
What books did you enjoy reading this year? Let us know!