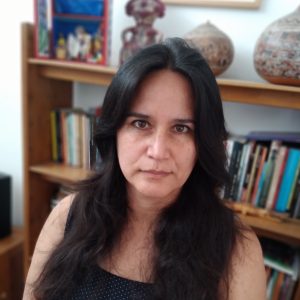 Ana María Vidal
Defenders Coordinator
Region: Latin America
Ana María Vidal is a Peruvian attorney with more than 20 years of experience working in human rights, focused in human development and human rights of indigenous people. She attended the Pontificia Universidad Católica del Perú (PUCP), in Lima, Peru, where she got her law degree, and she is currently pursuing a Master's degree in human development at the same university.
Ana María started her career in Peru's Ombudsman Office as a researcher of the forced massive sterilizations that Peruvian indigenous women were victims of during the 1990s. She also was a team member of Peru's Truth and Reconciliation Commission to investigate human rights violations committed between 1980 and 2000 as a consequence of the terrorism that swept the country. She's also worked in Peru's Ministry of Women and Vulnerable Populations as director of the Promotion and Protection of Women division. She was also appointed joint executive secretary of the National Coordinator for Human Rights, a collective organization composed by civil institutions that work for the defense and advocacy of human rights in Peru.
She has also worked abroad at the Center for Justice and International Law (CEJIL), based in Washington D.C., and with the Peace Brigades International (PBI) in Colombia. She also attended interdisciplinary courses and seminars on Human Rights Defenders at the Venice School of Human Rights. Ana María has an extensive professional career and experience in litigation and advocacy with the Inter-American Commission on Humans Rights.