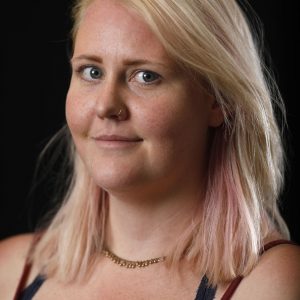 Cayla Nimmo
Region: United States and Global
Cayla Nimmo joined EarthRights in September of 2021 as the Global Human Rights Storyteller. Cayla is responsible for creating photography and videography in support of EarthRights programs and missions. She will travel to frontline communities of defenders to help document and share their stories with the growing network of EarthRights Supporters. In addition she assists the communications team in design and layout.
Before joining the team, 
Cayla
 worked as a photojournalist in the Mountain West for eight years. During this time she was deeply engaged with covering Indigenous communities. In October of 2016, she embedded with a group of Diné activists joining the frontlines of the Dakota Access Pipeline protest. 
Cayla
 has won national acclaim for her photography and her work has appeared in the New York Times, Wall Street Journal, Washington Post, and National Public Radio to name a few. 
Cayla
 received a B.A. in Visual Journalism from the University of Miami.