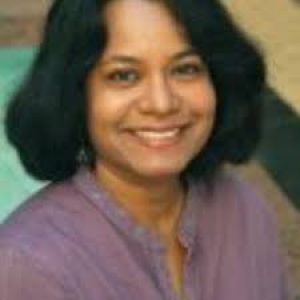 Shalini Nataraj (Co-Chair)
Vice President, Ing Foundation
Shalini Nataraj is a visionary and performance-driven leader with significant experience in global grantmaking strategy and implementation, in both the non-profit and corporate sectors. She has deep expertise in women's rights and human rights issues, environmental sustainability, health and economic development. Shalini has extensive experience in strategic planning, and proven experience in designing and implementing learning, monitoring and evaluation processes, as well as very strong public speaking and writing skills. Currently Shalini is Vice President of Programs at the Ing Foundation, she has held senior executive positions with the Global Fund for Women, Reebook Human Rights Award Program, and Unitarian Universalist Service Committee.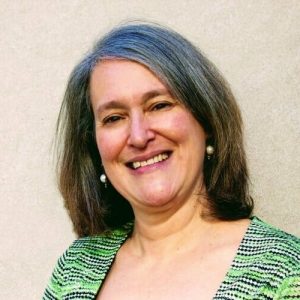 Laura Levine (Co-Chair)
Attorney
Laura Levine practiced litigation at Dickstein Shapiro LLP in Washington D.C. from 1989 to 2002. She had a diverse practice in both federal and state courts involving a wide range of issues, including environmental law, white collar criminal defense and commercial transactions. She has a long-standing interest in public service and has performed pro bono work for a number of public interest organizations, including the Legal Aid Society and the Legal Counsel for the Elderly. Before joining Dickstein Shapiro, Ms. Levine was a law clerk to the Honorable John M. Steadman of the District of Columbia Court of Appeals. She is admitted to practice in New York and Washington D.C. Ms. Levine has also been an Adjunct Professor of English at Montgomery College in Rockville, MD. Ms. Levine graduated from Stanford Law School, where she was a note editor of the Stanford Law Review, in 1987. She received an M.A. in English Literature from Columbia University in 1984, and a B.A. from Brown University in 1981. Ms. Levine is an enthusiastic supporter of EarthRights' mission and rejoined the Board in 2018.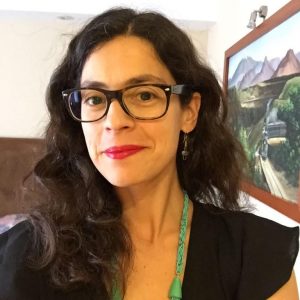 Fernanda Hopenhaym (Treasurer)
Co-Executive Director of PODER
Fernanda has been Proyecto sobre Organización, Desarrollo, Educación e Investigación's (PODER) Co-Executive Director since 2018. She joined the organization in early 2013 and has since contributed to PODER's growth and consolidation. Under her leadership, PODER has become a member of the facilitation group of the Treaty Alliance, a founding member of the Feminists4BindingTreaty initiative, part of the Steering Committee of the Corporate Accountability Working Group at ESCR-Net, and an adviser for the Corporate Capture Project.
Prior to joining PODER, Fernanda was a consultant for several national and international organizations, and she managed the program "Where is the Money for Women's Rights" at the Association for Women's Rights in Development (AWID). She has been working on human rights, social and gender justice issues for two decades, focusing on corporate accountability and financial institutions in the past 10 years. She has been a presenter and facilitator in the UN Business and Human Rights Forum and the Regional Consultations on BHR in Latin America, among others. She was part of the planning committee of the People's Forum on Business and Human Rights in the Philippines in 2018. She was elected by over 100 members of ESCR-Net to integrate its Board of Directors and was appointed as Chair in 2019. Fernanda is part of the Advisory Network of the Business and Human Rights International Award Foundation. She is a member of the faculty of the Instituto de Liderazgo Simone de Beauvoir (Mexico). Fernanda is a sociologist, specialized in Latin American studies.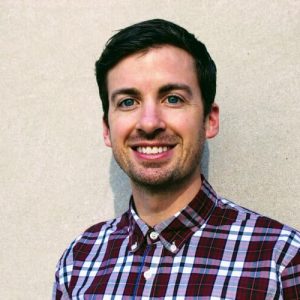 Aaron Eske
Vice President, M+R
Aaron Eske is a Vice President at M+R where he supervises the media and marketing campaigns for nonprofits like Oxfam America, Greenpeace, GLAD, ASPCA, Center for the Prevention of Genocide, and the MacArthur Foundation. Prior to M+R, Aaron was the communications director at the Gates Foundation supported Global Action for Children and the press secretary for Sen. Ben Nelson (D-Neb.). During his two years as a Marshall Scholar, he circled the world researching and writing a book about the global orphan crisis, published by Palgrave Macmillan in 2010.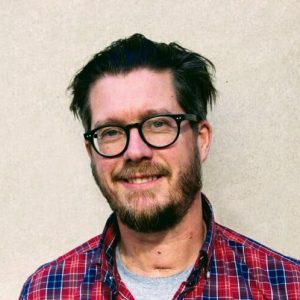 Jasper Teulings
Director Strategic Litigation (Climate), Children's Investment Fund Foundation
Jasper Teulings leads the global development of strategic litigation at CIFF Climate, the largest climate funder outside the US. He also sits on the (Supervisory/Advisory) Boards of the Foundation for International Law & Environment (FILE), the Center for Research on Multinational Corporations SOMO and the University of Amsterdam's Law School.
Before joining CIFF in 2021, he served as Greenpeace International's General Counsel for almost 18 years. After reading law at University of Amsterdam and University of Kent at Canterbury, Jasper clerked at the Amsterdam Court of Appeals. Before joining Greenpeace in 2004 he practiced as a media lawyer and civil litigator in Amsterdam for 10 years.
Jasper served on the EarthRights Board from 2011-2017 and rejoined in 2018.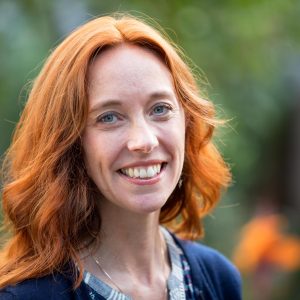 Sarah Singh
Senior Legal and Policy Associate, Inclusive Development International (IDI)
Sarah Singh is the Senior Legal and Policy Associate at Inclusive Development International (IDI). She is a human rights lawyer with a decade of experience supporting community-led human rights and environmental struggles for justice. Sarah works with IDI's regional teams and community partners in developing and implementing holistic advocacy strategies to defend community rights and conducts policy advocacy to strengthen human rights regulation and compliance. Previously, Sarah co-directed the Communities Program at Accountability Counsel, leading a team of attorneys to assist communities around the world to effectively use accountability mechanisms tied to international finance. Sarah is a graduate of UC Berkeley Law and was a judicial clerk for the Honorable Marsha S. Berzon on the U.S. Court of Appeals for the Ninth Circuit. She holds a bachelor's degree in international relations from Brown University. Sarah is a long-time supporter of EarthRights' work and rejoined the Board in 2018.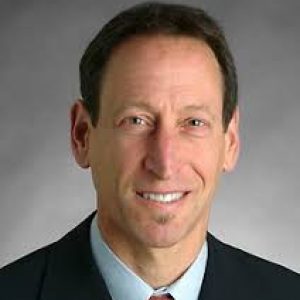 Neil Popović
Partner, Sheppard Mullin Righter & Hampton LLP
Neil Popović is a partner in the San Francisco office of Sheppard Mullin Richter & Hampton LLP. His practice includes multijurisdictional litigation, international commercial arbitration and investment arbitration, he also practices international environmental law, counseling and representing clients in international negotiations. He serves as a Project Complaint Mechanism Expert for the European Bank for Reconstruction and Development and teaches at the University of California, Berkeley. He holds a law degree from the University of California, Berkeley Law School. He holds an M.A. in International Relations from the Fletcher School of Law and Diplomacy at Tufts University, where he was a Ford Foundation Fellow in Public International Law. Mr. Popović served as a law clerk to the Honorable Alicemarie H. Stotler of the U.S. District Court in Los Angeles and Santa Ana, and as a judicial extern for Justice Joseph R. Grodin of the Supreme Court of California.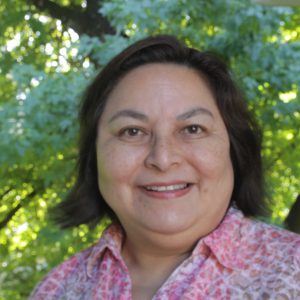 Graciela M. Mercedes (Meche) Lu
Scientist, Environmental Law Alliance
Meche is a Staff Scientist of the Environmental Law Alliance (ELAW). Since 1991 she provides on-site support for air, water and soil quality analysis, and expert opinion on environmental impact assessments (EIAs) and environmental health to public interest environmental lawyers and citizen groups. She is from Lima, Peru and her work has taken her to Latin America, Africa, Asia, the Middle East, Australia, and Eastern Europe. Meche has a Ph.D. in Geography from the University of Oregon with research interests in political ecology and extractive industries (oil, gas and metal mining) in the Global South. She also has a M.A. in International Studies from the University of Oregon, with emphasis on environment and development in Latin America, a B.Sc. in Pharmacy and Biochemistry from the National University of San Marcos, Lima, and a certificate in Environmental Health Risk Analysis from Harvard University.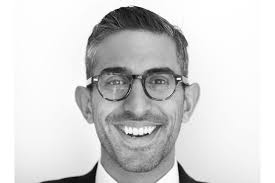 Amol Mehra
Director of Industry Transformation, Laudes Foundation
Amol Mehra, Esq. is the Director of Industry Transformation at the Laudes Foundation where he oversees programmes relating to transformation of the fashion and built environment sectors to address the dual crises of inequality and climate change.
Previously, Amol served as Managing Director of the Freedom Fund, a leader in the global movement to end modern slavery, and as Executive Director of the International Corporate Accountability Roundtable (ICAR), a leading human rights organisation harnessing the collective power of progressive organisations to push governments to create and enforce rules over corporations that promote human rights and reduce inequality.
Amol serves as a Founding Member of Funders Organized for Rights in the Global Economy ("FORGE"); on the Advisory Council for the Center for Business and Human Rights at NYU Stern; on the Human Rights Advisory Committee of the Interfaith Center on Corporate Responsibility; on the Advisory Committee of the Investor Alliance for Human Rights and as a Commissioner on the United Nations Financial Sector Commission on Modern Slavery and Human Trafficking ("Liechtenstein Initiative").
Amol's work has appeared in the Washington Post, Huffington Post, Forbes Corporate Social Responsibility and Leadership Section, CSRWire, the Guardian Sustainable Business Section, National Public Radio (NPR), as well as in various legal journals and periodicals.
Amol holds a Bachelor of Commerce degree from McGill University and a Juris Doctor (JD) degree with a Honors in International Law from the University of San Francisco School of Law.
Specialties: Corporate Accountability, Corporate Social Responsibility, International Law, International Human Rights Law, International Trade Law, United Nations Advocacy, Inequality, Modern Slavery, Labor Rights, Disclosure and Reporting.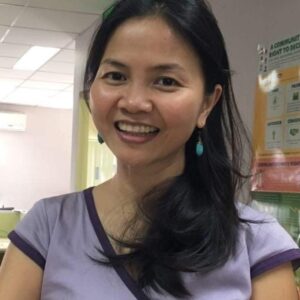 Solinn Lim
Founder & CEO of Saddhā
Solinn is a Cambodian social entrepreneur, a social and environmental justice advocate, an
independent mediator, a partnership broker, and a government relations strategist. She deeply
believes in mobilizing values-based collaborative leadership amongst leaders from across
commercial, public, and social sectors for transformative change. With 20+ years of leadership
experience in Cambodia, across Asia, Europe, and the United States, she has successfully
designed and effectively managed large and complex multi-countries long-term development
programs, large-scale humanitarian responses, transnational environmental conservation
programs, and local to global policy influencing. She brokered successful People-First Public
and Private Partnerships in a range of sectors including, FinTech for farmers, TVET for women
and vulnerable groups, renewable energy, agri-food production, and processing, using a range
of financial, technological, business, and human rights instruments in various countries.
Solinn has successfully mediated complex dispute resolutions between affected communities and
MNCs on a range of sectoral and transboundary issues. She co-founded a Cambodian NGO
specializing in environmental education and served as its Executive Director between 2000 to 2004. She chaired the Global Environment Facility's inter-governmental and tri-sectoral board of
13 members overseeing the Environment and Poverty Grant Programme between 2002 to 2024.
Solinn is a member of Asia Society and the World Economic Forum. She holds a BA degree in
Sociology from Royal University of Phnom Penh and an MSc degree in Environmental Policy
from Oxford University.
---
Leadership Council
The EarthRights Leadership Council was founded in 2014 to harness the energy, passion and perspectives of our supporters and fellow earth rights defenders. The Council brings together advocates, experts, and leaders in the human rights and environmental fields that have unique capabilities to support ERI's organizational mission. Members serve in an advisory capacity, contributing their expertise and working to strengthen ERI's effectiveness and expand our support networks.
Each Leadership Council member serves without terms for as long as the Council member and ERI consider the service mutually beneficial.
Martyn Day
Senior Partner of Leigh Day
Martyn Day is the Senior Partner of Leigh Day, and specializes in international, environment and product liability claims, often as group actions. He heads a team of over 20 lawyers, representing claimants in cases against corporate and government bodies. He is well known for running many high profile and controversial cases, mostly on behalf of groups of claimants, both in this country and abroad. Martyn qualified in 1981 with Colombotti & Partners. He moved to Clifford & Co and then Bindman & Partners in 1981 and left to set up Leigh Day & Co in 1987. He is an Executive Committee Member of the Society of Labour Lawyers, a Director of Greenpeace Environmental Trust and a member of the Association of Professional Injury Lawyers. He is Co-Author of 'Toxic Torts', 'Personal Injury Handbook', 'Multi-Party Actions' and 'Environmental Action: A Citizens Guide'. He regularly addresses lectures, seminars and the media on environmental issues. Martyn has consistently been ranked as leading lawyer in the two main legal directories for the last decade. In Chambers Guide to the Legal Profession 2012, Martyn is identified as a star individual and described as "without question one of the most knowledgeable and experienced environmental lawyers in the country." He is also identified as "a real fighter for his clients – he is very shrewd and does it with great charm" and "very clever and very smart with the science."
Tyler Giannini
Clinical Professor of Law and the Clinical Director of HRP at Harvard Law School
Prior to joining Harvard Law School, Tyler was a founder and director of EarthRights International. Giannini spent a decade in Thailand with ERI conducting fact-finding investigations and groundbreaking corporate accountability litigation. He served as co-counsel in the landmark Doe v. Unocal case, a precedent-setting Alien Tort Statute (ATS) suit about the Yadana gas pipeline in Burma, which successfully settled in 2005. He is currently co-counsel in In re South African Apartheid Litigation, a major ATS case that seeks to hold multinationals liable for their support of human rights violations committed by the apartheid state. He is also co-counsel in Mamani v. Sanchez de Lozada, which brings claims against the former Bolivian president and defense minister related to a 2003 civilian massacre. Giannini has authored numerous amicus curiae briefs including, in 2010, two to the United States Supreme Court in Samantar v. Yousuf and Presbyterian Church of Sudan v. Talisman. He has authored numerous publications and reports and teaches in the fields of business and human rights, human rights and the environment, human rights in contemporary South Africa, human rights in Southeast Asia, and ATS litigation. Giannini holds graduate degrees in law and foreign policy from the University of Virginia, where he was a member of the law review. He is a member of the Virginia State Bar and speaks Thai.
Paul Hoffman
Partner in Schonbrun DeSimone Seplow Harris & Hoffman, LLP
Paul Hoffman is a civil and human rights lawyer based in Venice, California. He is a partner in the civil rights firm of Schonbrun DeSimone Seplow Harris and Hoffman LLP. He is the former Legal Director of the ACLU Foundation of Southern California and a former Chair of the Board of Amnesty International USA and Chair of Amnesty International's International Executive Committee. He is the Director of the International Human Rights Litigation Clinic at the University of California at Irvine School of Law and has taught at several law schools including Stanford, UCLA and USC. He has argued numerous international human rights cases in U.S. courts including Sosa v Alvarez-Machain and Kiobel v Royal Dutch Petroleum in the U.S. Supreme Court. He has also written extensively about civil and human rights issues.
Kerry Kennedy
President of the Robert F. Kennedy Center for Justice and Human Rights
Ms. Kennedy's life has been devoted to the vindication of equal justice, to the promotion and protection of basic rights, and to the preservation of the rule of law. She has worked on diverse human rights issues such as children's rights, child labor, disappearances, indigenous land rights, judicial independence, freedom of expression, ethnic violence, impunity, and the environment. Ms. Kennedy established RFK Partners for Human Rights in 1986 to ensure the protection of rights codified under the U.N. Declaration of Human Rights. RFK Partners provides an on going base of support to leading human rights defenders around the world. The Center uncovers and publicizes abuses such as torture, disappearances, repression of free speech and child labor; urges Congress and the U.S. administration to highlight human rights in foreign policy, supplies activists with the resources they need to advance their work and creates other programs to advance respect for human rights. She is also the Chair of the Amnesty International USA Leadership Council. Nominated by President Bush and confirmed by the Senate, she serves on the board of directors of the United States Institute of Peace, Human Rights First, HealthEVillages and Inter- Press Service (Rome, Italy). She is the best-selling author of Being Catholic Now, Prominent Americans talk about Change in the Church and the Quest for Meaning, and Speak Truth to Power; Human Rights Defenders Who Are Changing Our World. She is a member of the Massachusetts and District of Columbia bars and is a graduate of Brown University and Boston College Law School.
Scott McDonald
Partner in M&H Capital Partners
Scott is a partner in M&H Capital Partners, a private investment firm focused on socially-conscious investments. He is also an independent management consultant specializing in start-up organizations and small non-profits. Previously, Scott held several senior management positions in a leading Internet consulting firm and was the founder of a successful information technology consulting firm. Scott started his career at Bank of Boston as a commercial loan officer in the area of acquisition finance. Currently he is active in several philanthropic initiatives including serving on the board of Courtney's Foundation, a San Francisco-based foundation that he co-founded. Courtney's focuses on funding unique approaches to solving environmental and human rights issues around the world. He also serves on the board of Our Children's Earth, a maverick public charity which is recognized for its effectiveness in highly leveraged environmental justice campaigns and litigation, specializing in clean air issues.
Kumi Naidoo
Secretary General, Amnesty International
Born in South Africa, Kumi became involved in the country's liberation struggle at the age of 15. As a result of his anti-apartheid activities, he was expelled from high school. He was very involved in neighbourhood organisation, youth work in his community, and mass mobilisations against the apartheid regime. In 1986, Kumi was arrested and charged for violating the state of emergency regulations. He went underground for one year before finally deciding to live in exile in England. During this time he was a Rhodes scholar at Oxford and earned a doctorate in political sociology. After Nelson Mandela's release in 1990, Kumi returned to South Africa to work on the legalisation of the African National Congress. During the democratic elections in 1994 he was the official spokesperson of the Independent Electoral Commission and directed the training of all electoral staff in the country. Kumi became the founding executive director of the South African National NGO Coalition (SANGOCO), an umbrella agency for the South African NGO community. Moved by the fact that South Africa has one of the highest rates of violence against women, Kumi organised the National Men's March Against Violence on Women and Children in 1997. From 1998 to 2008, Kumi was the Secretary General and Chief Executive Officer of CIVICUS: World Alliance for Citizen Participation, which is dedicated to strengthening citizen action and civil society throughout the world. He was also the founding Chair of the Global Call to Action Against Poverty (GCAP) and also served as a board member of the Association for Women's Rights in Development. In 2003 Kumi was appointed by the former Secretary General of the United Nations to the Eminent Persons Panel on UN Civil Society Relations. He served as Chair of the civil society alliance 'Global Campaign for Climate Action' (GCCA), of which Greenpeace was a founding member, and later served as Executive Director of Greenpeace International until 2015. Kumi Naidoo now serves as Secretary General of Amnesty International.
Kavita N. Ramdas
Director, Open Society Foundation's Women's Rights Program
In September 2018, Kavita N. Ramdas became Director of Open Society Foundation's Women's Rights Program. She previously served as a strategy advisor at MADRE Speaks, an organization that partners with and strengthens grassroots women's organizations in war, disaster and their aftermath. Kavita also served as senior advisor to the Ford Foundation's president, Darren Walker, on global strategy, and as the representative of the Ford Foundation's office in India, Nepal and Sri Lanka, where she oversaw all of the foundation's grant making in the region. Her regional work focused on issues of equity, inclusion, economic fairness, freedom of expression, human rights, sexuality and reproductive health and rights, transparency and accountable governance, and sustainable development. Before joining the foundation in 2012, Kavita served as the founder and first executive director of the Program on Social Entrepreneurship (PSE)—housed at the Centre for Democracy, Development and Rule of Law at Stanford University's Freeman Spogli Institute for International Studies. PSE brings global leaders in social innovation to share their expertise as practitioners with the academic community. From 1996 to 2010, Kavita served as president and CEO of the Global Fund for Women, which grew under her leadership to become the world's largest public foundation for women's rights. During her tenure, the fund's assets increased from $3 million to $21 million—giving women in more than 170 countries access to financial capital that fueled innovation and change.
In addition, Kavita has broadly promoted women's human rights, social justice philanthropy and international development through her personal activism, writing, and membership and professional affiliations on the boards and advisory councils of a diverse array of organizations, including the Dalai Lama Fellows and the Women's Public Service Leadership Program. She currently serves on the World Economic Forum's Global Agenda Council for India and is a trustee of the Rockefeller Brothers Fund. Kavita has a master's degree in public affairs with a focus on international development from Princeton's Woodrow Wilson School of Public and International Affairs. She holds a bachelor's degree in politics and international relations from Mount Holyoke and academic training from Delhi University.
Tom Van Dyck
Senior Vice President and Financial Advisor, Senior Consulting Group, RBC Wealth Management
Tom has been a leader in the field of socially-responsible investing since starting at Dean Witter in 1983. In 1987, he founded Progressive Asset Management (PAM), a firm dedicated to socially responsible investing. At PAM, Tom created the firm's shareholder advocacy program. Joining Piper Jaffray in 1997, he developed an investment management consulting team, now called the SRI Wealth Management Group, which moved to RBC Wealth Management in 2006. Tom has authored numerous articles and studies on the economics of socially responsible investing. He has been actively involved in cleantech investing and was instrumental in developing Piper Jaffray's Cleantech Ventures private equity fund of funds strategy. Throughout his career, he has worked to encourage major pension funds like CalPERS and CalSTRS to consider issues such as divestment from South Africa and environmental investment strategies. Tom is the founder of As You Sow, a shareholder advocacy foundation, and is active with environmental groups, including Rainforest Action Network, Baykeeper, Bioneers. He graduated from Duke University in 1980 with a B.A. in Political Science.