Virtual Classroom
Are you participating in the 2021 Seminario? Enter the Virtual Classroom
here
!
WHAT IS THE SEMINARIO?
The Latin American Seminar on Indigenous Legal Defense (Seminario) is a training space that seeks to expand the capacities of leaders and lawyers in Latin America to exercise, demand, and defend their rights as Indigenous peoples.
WHY IS THE SEMINARIO IMPORTANT FOR DEFENDERS?
At the Seminario, we seek to develop skills and provide tools to communities defending their earth rights. This is especially important in Latin America, which has become increasingly dangerous and violent for environmental defenders.
The Seminario is a space for forging connections and building community among people committed to fighting for their human and environmental rights.

"All the cases [the participants] shared not only show violation of rights by the government and/or companies, but also shows us that courage and strength our Indigenous cultures have in defense of what can essentially be summed up as 'life.' At the same time, it shows the great struggles and challenges for those of us who have decided to be human rights defenders."

–EarthRights lawyer and former Seminario participant Katherine Luz Quispe
SEMINARIO THROUGH THE YEARS
EarthRights has convened the Seminario annually since 2015, and in these years, we have brought together defenders from countries like Peru, Colombia, Ecuador, Brazil, Mexico, Guatemala, Paraguay, Bolivia, Chile, among others. Defenders across Latin America learn about issues related to Indigenous peoples' rights, land and territory rights, self-determination, prior consultation, consent, gender equality, women's rights, strategic litigation, advocacy, communication, and campaigns.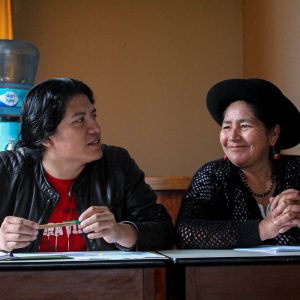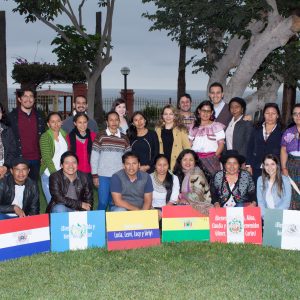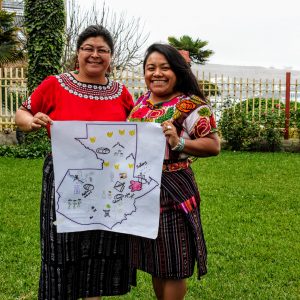 FIFTH EDITION OF THE SEMINARIO (2021)
The violations and infringements by corporations and States on Indigenous Peoples and the planet have not stopped in Latin America. In 2020, violence against defenders increased considerably in Central and South America, with Colombia having the highest number of killings of land and environmental defenders.
This situation makes training spaces such as the Seminario more important than ever, and the 2021 session will be the first to virtual Seminarioin order to safely meet during the pandemic.
Throughout the four weeks, we will meet with leaders and lawyers from Peru, Colombia, Ecuador, Bolivia, Paraguay, Mexico, Guatemala, and Brazil.
Are you participating in the 2021 Seminar? Enter the Virtual Classroom here!