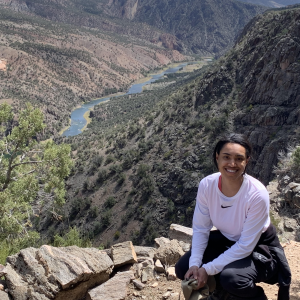 Maryum Jordan
Climate Justice Attorney
Region: United States and Global
Maryum first worked at EarthRights from 2014-2018 where she worked in both the Amazon and U.S. offices. During this time, she developed international legal and advocacy strategies with Indigenous community leaders and grassroots organizations in Peru and Ecuador, and represented clients in human rights litigation against multinational corporations. 
Before her return to EarthRights in 2022, Maryum served as counsel for the Special Litigation and Advocacy Project at the Lawyers' Committee for Civil Rights Under Law. There, she supported legal and advocacy strategies in relation to cross-cutting racial justice issues including environmental racism and anti-Blackness in the U.S. immigration system. She also coordinated pro bono assistance to monitor law enforcement activity at demonstrations and to provide support to arrested protestors. 
Maryum received her J.D. in 2014 from Harvard Law School where she was actively involved in the International Human Rights Clinic and the Law and International Development Society. She earned her B.A. from Harvard College where she majored in Anthropology with a focus on Peruvian archaeology.