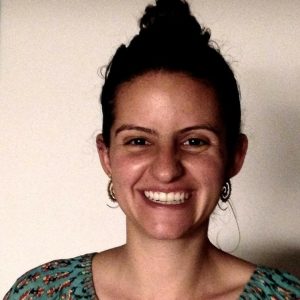 Laura Posada
Staff Attorney
Region: Latin America
Laura is a Colombian lawyer devoted to the defense of human rights, with experience working in internal armed conflict contexts together with ethnic communities and displaced populations, both in rural and urban backgrounds, promoting strategies focused on securing their basic rights.
She's worked with the UN High Commissioner for Refugees as a protection and community services officer in Antioquia and Chocó in Colombia. She's also worked with the Colombian Land Restitution Unity, supporting every judiciary component in the process of restituting land rights to indigenous populations and Afro descendants.
In Uruguay she worked with the civil society TECHO, leading the implementation of the territorial strategy for housing rights access and the habitats for communities in informal settlements.
Laura has a specialization in human rights and international humanitarian rights in the University of Antioquia and is currently finishing a master's in human sciences, anthropology option with the University of Uruguayan Republic.