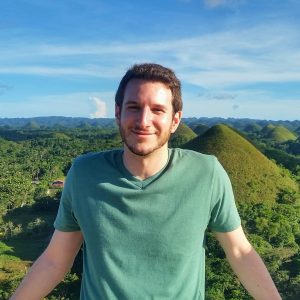 Benjamin Hoffman
Supervising Attorney
Region: United States and Global
Benjamin first joined EarthRights in 2011, spending three years in the Amazon office in Lima, Peru, providing litigation support to communities from the Andean-Amazonian region resisting the harmful consequences of resource extraction and mega-development projects. Through this work, Benjamin contributed to EarthRights' goal of better integrating community collaboration and co-empowerment in human rights advocacy strategies and methodology; he is the co-author of several law review articles on the topic. He then worked for five years co-teaching the Columbia Law School Human Rights Clinic, continuing his work to disrupt global corporate-community power imbalances in the business and human rights field, including in the context of workers' rights advocacy. For his contributions to the law school, he received the 2016 Faculty Honors Award from the Columbia Society of International Law. In 2019, Benjamin rejoined EarthRights as a Supervising Attorney. 
Benjamin received his B.A. from the University of California, Berkeley, and his J.D. from Harvard Law School, where he received the Dean's Award for Community Leadership for his work in the area of human rights. While in law school, he worked with Harvard Law School's International Human Rights Clinic, as an Ella Baker Fellow with the Center for Constitutional Rights, and as a human rights fellow with the Colombian NGO DeJuSticia.
He is admitted to practice law in New York and the District of Columbia.