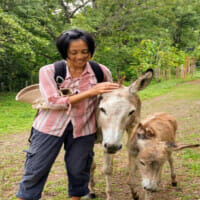 Irene S. Leung
Mekong Development Manager
Region: Southeast Asia
Irene S. Leung has over fifteen years of experience working with nonprofits, academia, grantmakers, NGOs in the United States and abroad. She has worked in research, stakeholder mapping, proposal development, project design, and monitoring & evaluation with particular interests in grassroots feminist approaches, asset-based development, and participatory facilitation methods.
Irene received a Masters in International Affairs from The New School, New York. Her longest stint in the U.S. has been working as a research and reporting consultant for a global grassroots women's network on disaster risk reduction, climate change adaption, safe cities, and women's empowerment.
Abroad, she spent a number of years in Penang, Malaysia, and Phnom Penh, Cambodia where she collaborated with local organizations on community-driven cultural planning, supported the implementation of Cambodia's National Policy for Culture at a government ministry, and served as technical advisor of research, assessment, and learning for a regional child protection NGO.