As public concern for the climate crisis grows, fossil fuel companies have used the legal system to threaten the First Amendment rights of those who speak out against its practices.
EarthRights has identified 152 cases in the past ten years where the fossil fuel industry has used strategic lawsuits against public participation (SLAPPs) and other judicial harassment tactics in attempts to silence or punish its critics in the United States.
The fossil fuel industry is not alone in its use of these tactics but stands out for the brazenness and scale of its attacks. SLAPPs and other types of judicial harassment are an ever-present threat to many people in the United States who speak up on political and social issues. This affects people across the political spectrum.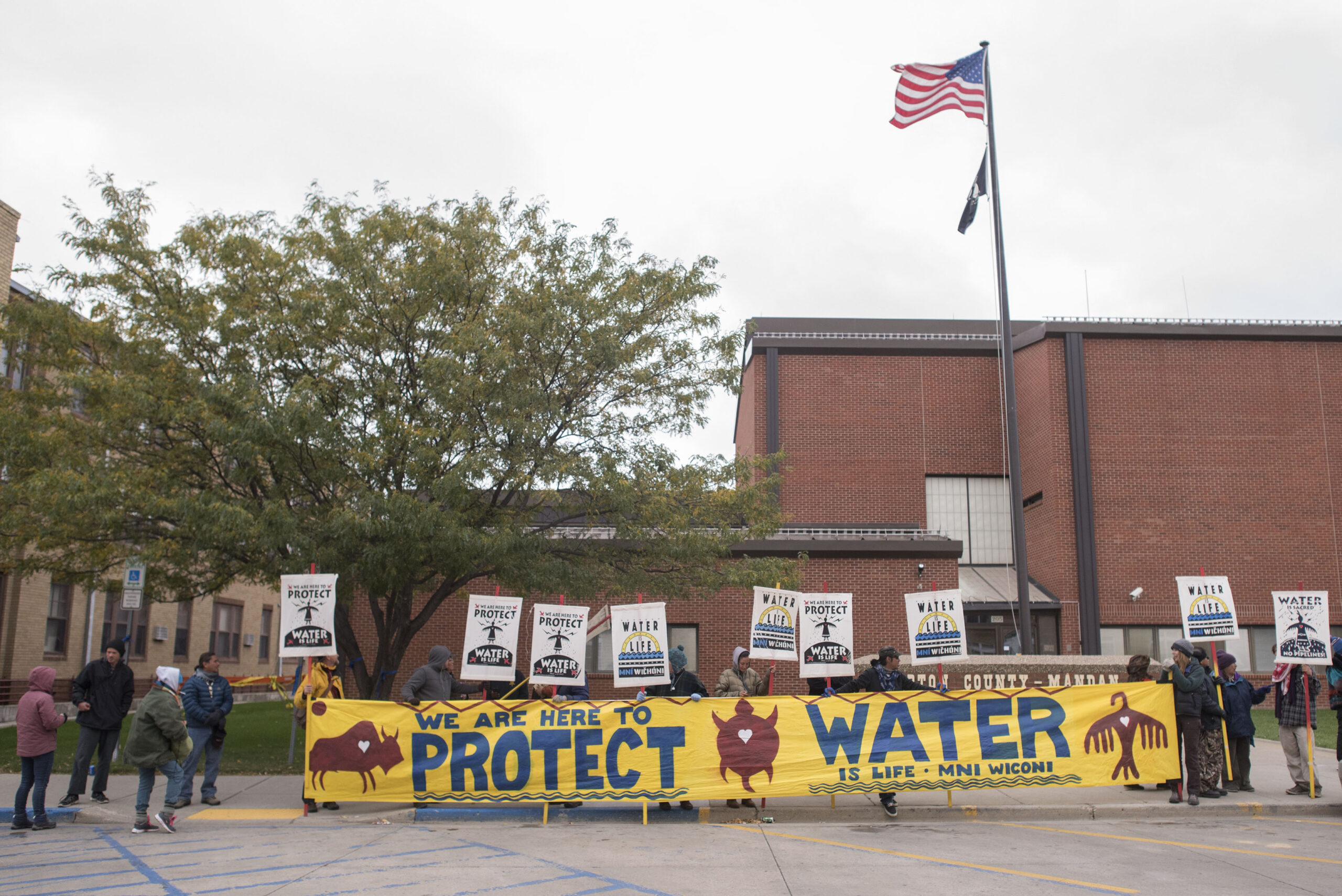 What is happening in the United States is part of a broader global trend of closing civic space, where those who exercise their fundamental rights to speak up about matters of public interest face retaliation in the form of judicial harassment and physical violence.
The First Amendment to the U.S. Constitution sits at the very heart of American democracy. To prevent the U.S. legal system from being used to stifle First Amendment rights, we recommend several steps that policymakers, civil society, and the private sector should take to end the use of judicial harassment tactics in the United States. In this policy brief, we have provided specific guidance on how to:
Promote broader public awareness of the threat.
Provide at-risk people and organizations with access to legal support.
Adopt anti-SLAPP laws for all federal and state courts.
Hold lawyers accountable for using abusive tactics.
End the practice of treating protesters like terrorists.
These recommendations are not only relevant to environmental and social justice activists but to all people in the United States who want to exercise their rights to speak up about issues that matter to their communities.
Image credit: Greenpeace