July 20, 2023, Chiang Mai— In a significant win for environmental journalist Pratch Rujivanarom, the provincial court of Nakhon Pathom has dismissed a defamation case prosecuted against him by the Myanmar Pongpipat Company Limited (MPC). The company, owned by Thai investors, operated the Heinda Mine in Dawei, Myanmar.
The latest stage in a legal battle with MPC began when GreenNews published an article in 2020, summarizing a case verdict passed by the Dawei District Court in Myanmar. The ruling compelled MPC to compensate a villager for the damage to his land caused by the company's mine operations. Pratch was a former editor of the news agency.
In response, the company lodged a complaint at Nakhon Pathom police against Pratch for defamation by means of publication. Under Section 328 of the Thai criminal code, the criminal offense carries a maximum penalty of two years imprisonment and a fine of up to 200,000 Baht.
However, on July 12, 2023, the provincial court dismissed the case on the ground of Section 329(4), which states that individuals who express an opinion or statement in good faith by way of a fair report of an open proceeding of any court or meeting shall not be guilty of defamation.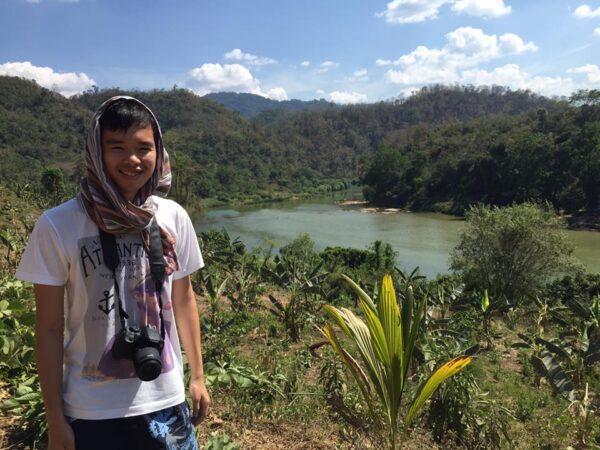 Reacting to the court's decision, Pratch issued the following statement:
"The verdict on the defamation case was a triumph. It confirms that I have performed my work as a journalist without violating anyone's rights. My case will inspire other human rights defenders to continue their work without fear of persecution. Society will understand the need for legal protection for human rights defenders against SLAPP cases."
Large corporations often use strategic lawsuit against public participation or SLAPP cases to intimidate or silence citizens by subjecting them to lengthy and costly litigation. Most SLAPP cases appear as defamation claims, and courts eventually dismiss most of these cases because individuals cannot be held liable in court for exercising their constitutionally protected rights to freedom of expression. Despite the eventual dismissal of the case, the burden of undergoing years of costly and stressful litigation against better-resourced large corporations is a significant challenge for concerned citizens, activists, journalists, and community leaders.
EarthRights International operating in the Mekong Region, released the following statement:
"MPC operated Heinda Mine for years, and the company has not effectively managed the negative impact of its mine operations on communities and the environment. It has repeatedly attempted to silence journalists who talk about it by filing lawsuits, which were either dismissed or withdrawn. The company should spend less time intimidating and silencing journalists, and more time cleaning up the environmental damage it caused. This case highlights the need for many countries, including Thailand, to update their laws to provide environmental defenders with protection and remedy when corporations abuse legal systems."
Not the first defamation case
This is not the first time Pratch has been subjected to a defamation case by MPC.
In 2017, the company filed defamation cases in two different courts in Roi Et and Nakhon Pathom against Pratch and the news outlet he worked with, The Nation, for writing an article on the negative impact of the company's mine operations on water sources.
Thai mining company sues @NationNews journalist for quoting comm'ty members on Heinda Mine in #Myanmar. #WaterIsLife https://t.co/AxoLc9PFM9 pic.twitter.com/2IZi2ooYV7

— EarthRights Intl (@EarthRightsIntl) May 16, 2017
The Roi Et provincial court eventually ruled that the case was a duplicate of the one filed in Nakhon Pathom, leading to its dismissal on June 12, 2017.
The legal proceedings continued in the Nakhon Pathom provincial court. The case was eventually withdrawn after a settlement agreement was reached, requiring The Nation to publish MPC's explanation on its website.
In a show of support for Pratch and The Nation, EarthRights, along with 80 civil society organizations and 30 advocates from Thailand and Myanmar, issued a joint statement in 2017 condemning the misuse of defamation laws to intimidate journalists and communities affected by corporate activities, and urging the MPC to withdraw the case.
The Community Resource Centre Foundation (CRC) has provided legal support to Pratch and other human rights defenders facing SLAPP cases in Thailand.
Contact:
infoasia@earthrights.org