Later this year, the electricity bill hike in Thailand sparked a surge of concern among the Thai public.
Since Prime Minister Strettha Tavisin took office in 2023, energy policy and development planning and the government's policy and strategy to ease the rising electricity bills have been central debates among the Thai people. On September 18, the Thai cabinet's approval for the new 3.99 baht electricity tariff per unit, which applies from September to December 2023 and replaces the previous 4.45 baht tariff, was met with applause by the Thai people. However, for this price to be fair and sustainable for all Thais, alterations to the electricity's price structure have to be made based on the principles of energy democracy and just energy transition.
Thailand's reliance on fossil fuels plays a significant role in advancing the country's economy and industrialization. Fossil gas remains the primary fuel used in Thailand's energy sector. Last year, the dependence on costly Liquefied Natural Gas (LNG) imports was the primary blame for driving electricity bills up.
Thailand's energy structure
Unpacking the causes of the electricity bill hike and demystifying Thailand's energy structure were the focus of discussion among Thai communities and civil society organizations at the seminar on "Electricity Bill, Community, and Just Energy Transition", hosted by Thai Climate Change Action Network (Thai-CCAN).
The Thai government has set ambitious targets to reduce reliance on gas sourced from the Gulf of Thailand to 28% in 2037 while decreasing gas imports from Myanmar to just 4%. However, as Thailand's dependence on LNG persists, it will continue to impact the country's electricity prices in the future significantly. Whether the new price remains fair and sustainable for all Thais is still under prudent investigation.
"Thailand's energy development should be restructured based on the principles of energy democracy, including low carbon, efficiency, flexibility, and local ownership. Transitioning to renewable energy sources and cutting imports by restructuring the current power purchase agreement is proven to be sustainable for the future of Thailand's energy sector", said Prasart Meetam, energy expert and specialist, at Thai-CCAN's seminar.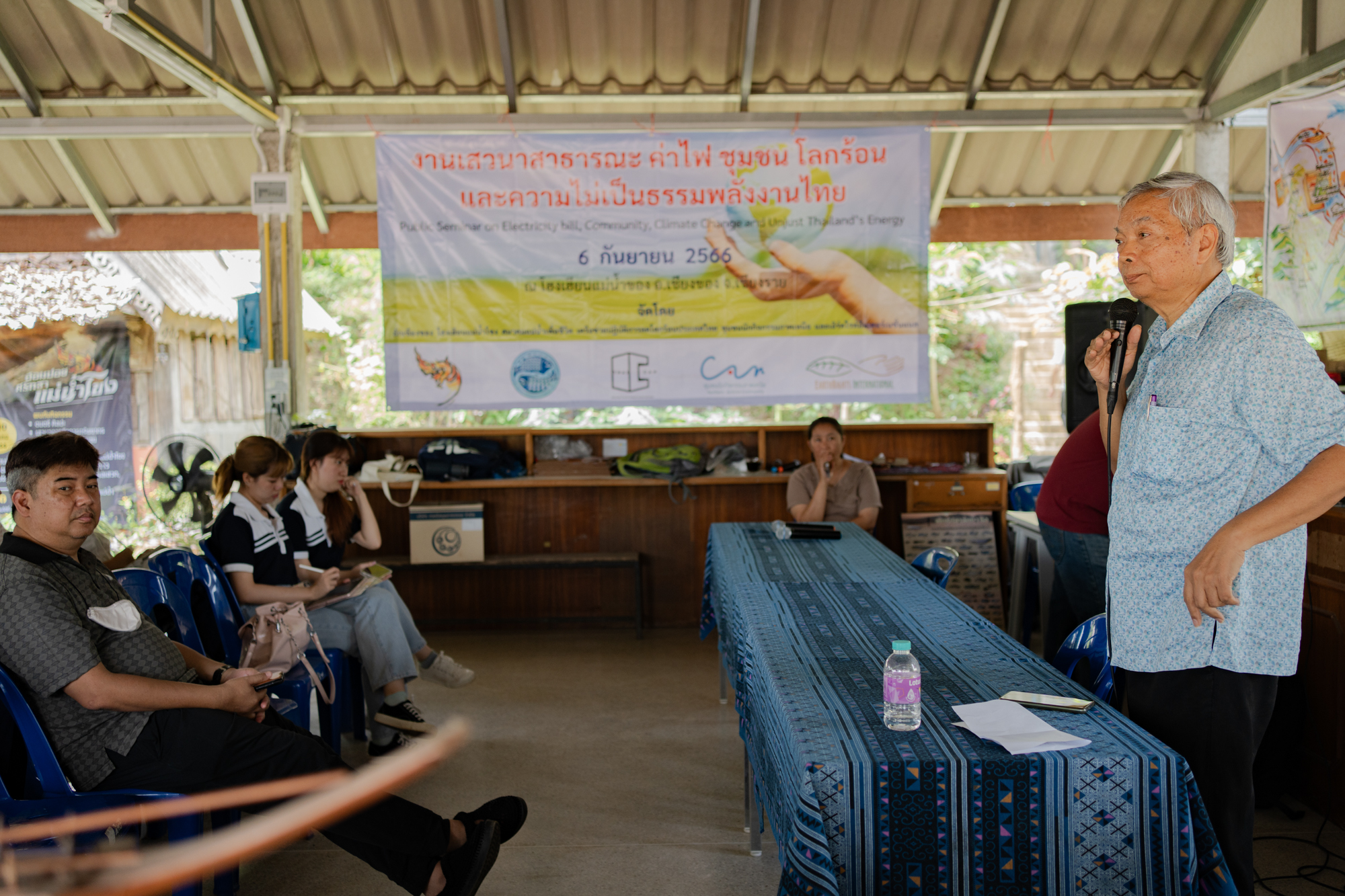 Thai-CCAN
Thai-CCAN is a network of community activists and advocates for energy democracy and just energy transition in Thailand. Central to the network's mission is advancing renewable energy sources and people-centered approaches to energy development and planning in Thailand, as well as fighting against climate change. The network promotes a human rights-based approach to climate action, requiring greater community inclusion and participation in discussions on alternative energy sources.
The costs of fossil fuels, such as coal and fossil gas, are not always obvious, but their impacts are disastrous. Energy development projects cause adverse effects on the community's health and natural resources that the communities have relied on for their livelihood. Emitting significant carbon dioxide into the atmosphere has significantly contributed to global warming. The development of fossil fuel projects can hinder the community's right to a safe and healthy environment — a fundamental human right acknowledged worldwide by international communities.
For sustainable energy development to restructure towards energy democratization, there is an aggressive need to overhaul the "take of pay" power purchase agreement, which benefits energy developers and places the responsibility of paying the electricity bill on the Thai public. Thailand's Consumers Council recommended that putting a break on the new power purchase agreement and overhauling the current agreement would contribute to the sustainable restructuring of the energy structure in Thailand towards energy efficiency.
Coal mines and hydropower dams
Thailand's energy reserve margin is 55%. It is far beyond the internationally accepted reserve margin of 15% and demonstrates an issue of generation overcapacity. The energy need is irrationally overstated, and it has been used as a central argument to secure more electricity imports from neighboring countries, particularly from the coal mines and hydropower dams in Laos.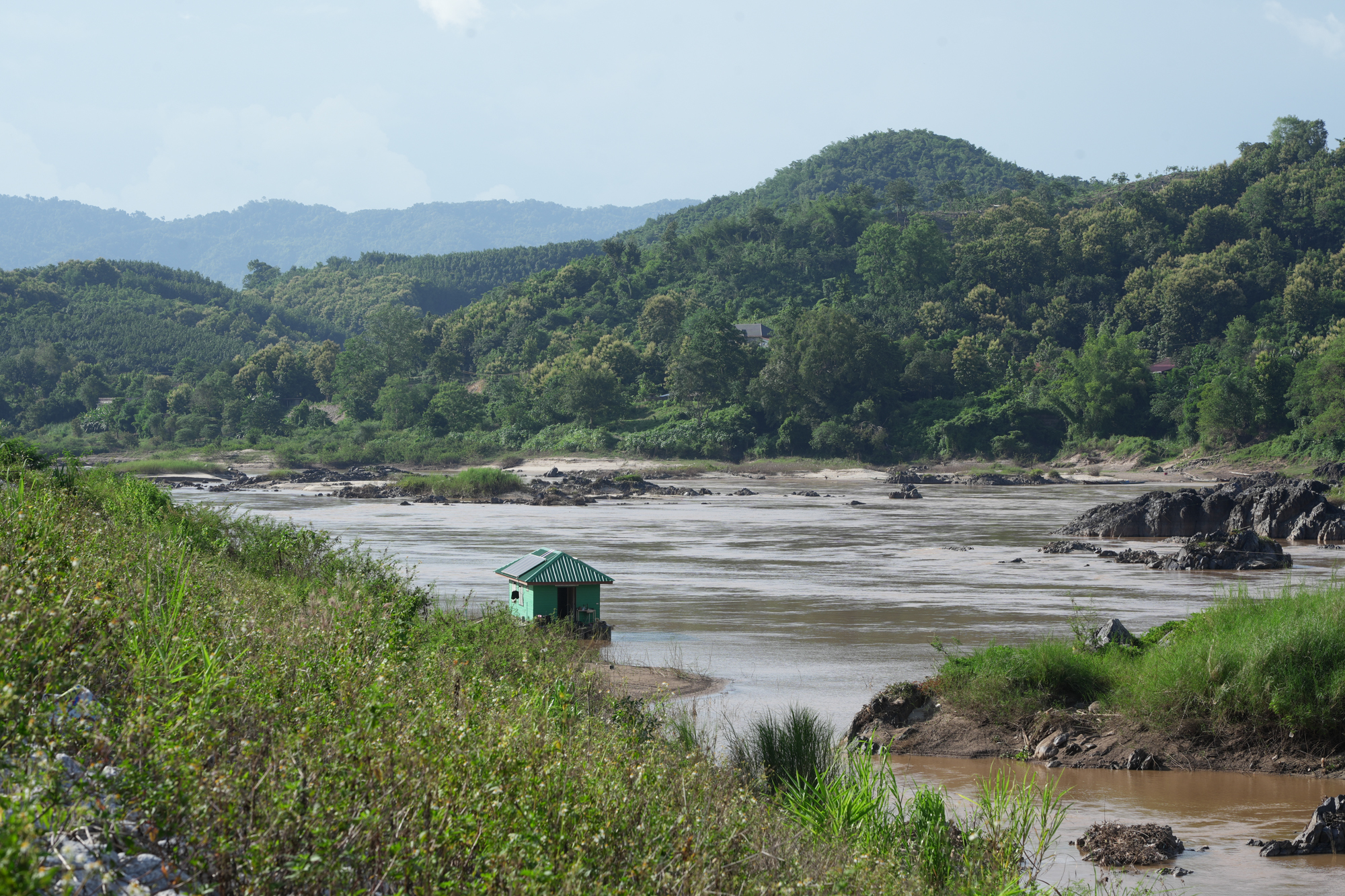 Coal causes massive pollution that is toxic to wildlife and human health, leading to obstructive pulmonary disease, respiratory syndrome, and lung cancer. Hydropower dams are not appropriate alternatives for large-scale energy production either. Dam projects on the Mekong River destroy the community's livelihood, as they heavily rely on the river and its surrounding natural resources. The projects violate the community's right to a healthy and sustainable environment and jeopardize the future of agriculture and overall community livelihood.
With such a high energy reserve margin, the question remains as to why Thailand is still pushing to invest and buy electricity from these destructive projects.
The Montana lawsuit
Thai-CCAN members draw inspiration from the recent Montana lawsuit, which significantly triumphed over the U.S. government's support for oil, gas, and coal. The ruling affirmed that climate is included in the state's constitutional guarantee of a right to a clean and healthy environment. The case serves as an example of using law to defend the rights of communities to have a clean and healthy environment by ending fossil fuel projects.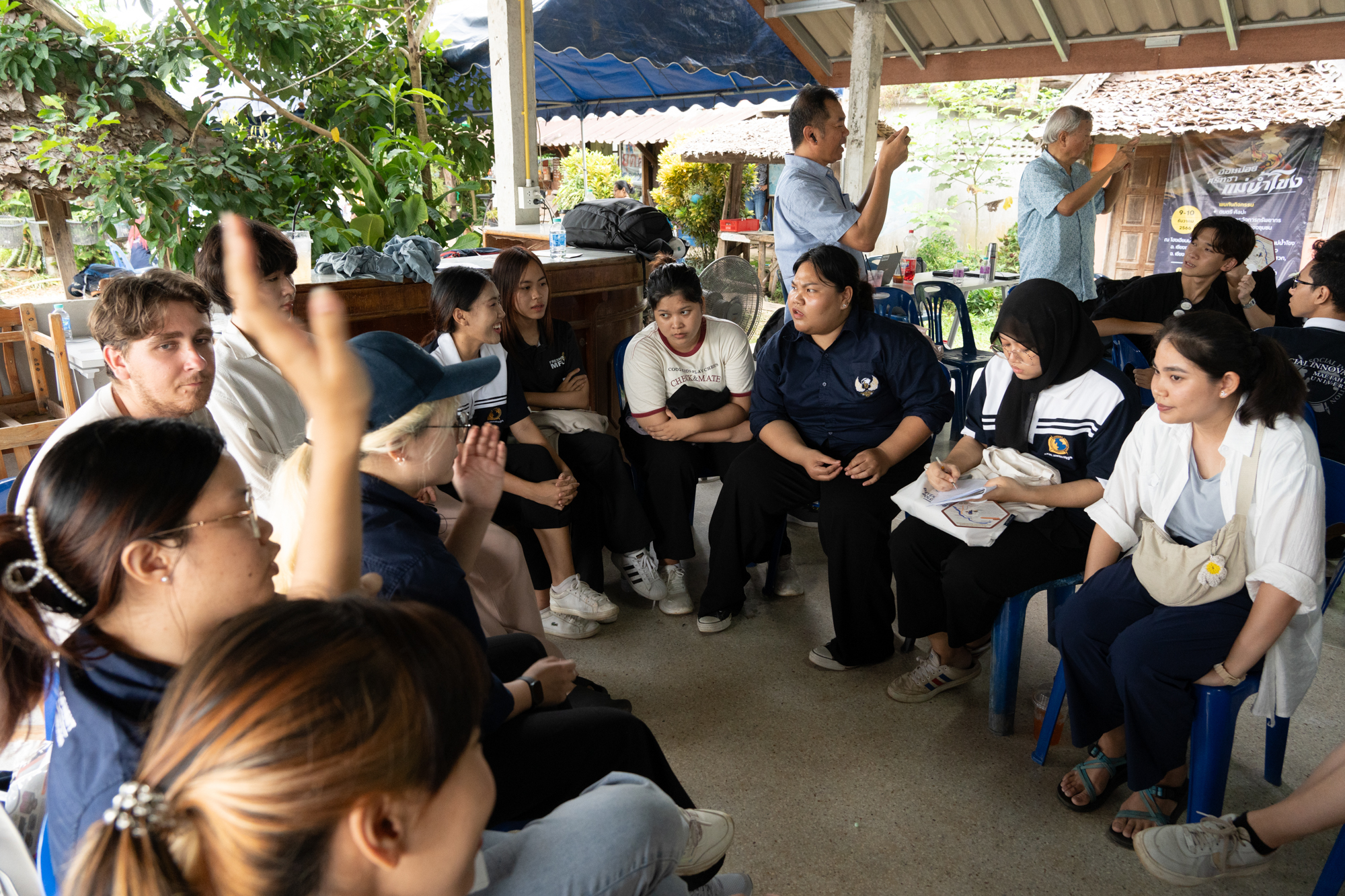 Thai-CCAN advocates for a people-centered, just energy transition that prioritizes renewable energy and energy democracy in Thailand, focusing on equity, inclusion, and sustainability. The organization's policy recommendations urge the Thai government and fossil companies to prioritize renewable energy and reduce imports from "dirty" energy sources. By doing so, Thailand could position itself as a global leader in green energy and a driving force in Southeast Asia.
International Day of Climate Action
The continued reliance on fossil fuels is causing irreparable damage to our planet and climate. Today, on the International Day of Climate Action, we call upon all movements, advocates, and civil society organizations to take action by opposing fossil fuel projects and promoting renewable energy. We must seize this moment to strengthen our demands and international solidarity in the fight against climate change.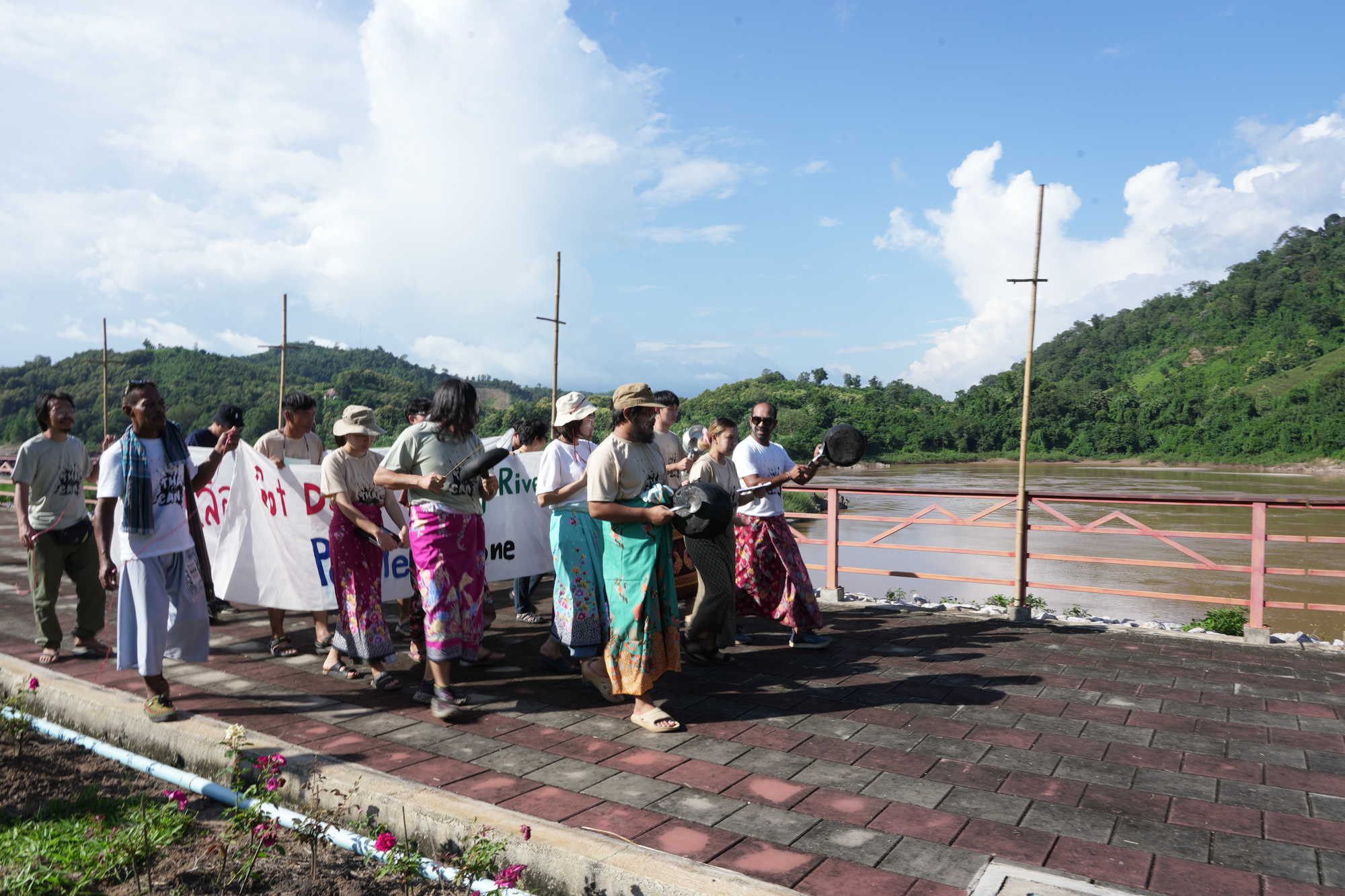 EarthRights supports immediately shifting to renewable energy sources and moving away from fossil fuels. We aim to achieve this by urging governments, corporations, and financial institutions to stop fossil fuel projects that fail to consider the environmental harm they will inevitably cause. We are currently at a critical juncture in the fight against climate change, and we firmly believe that governments must act now to avoid any irreversible damage. We share Thai-CCAN's vision for energy democracy and a sustainable future in Thailand.
EarthRights regularly publishes updates on our legal cases, campaigns, and training opportunities. Sign up for one of our email lists.