Photos have the power to change minds, influence decisions, and remind people of our shared humanity. Visual storytelling is essential to the advancement of human rights. As the storytellers at EarthRights, we strive to ensure that our photos tell accurate, ethical stories of our partners, clients, and colleagues. Here are some of our favorites from this year.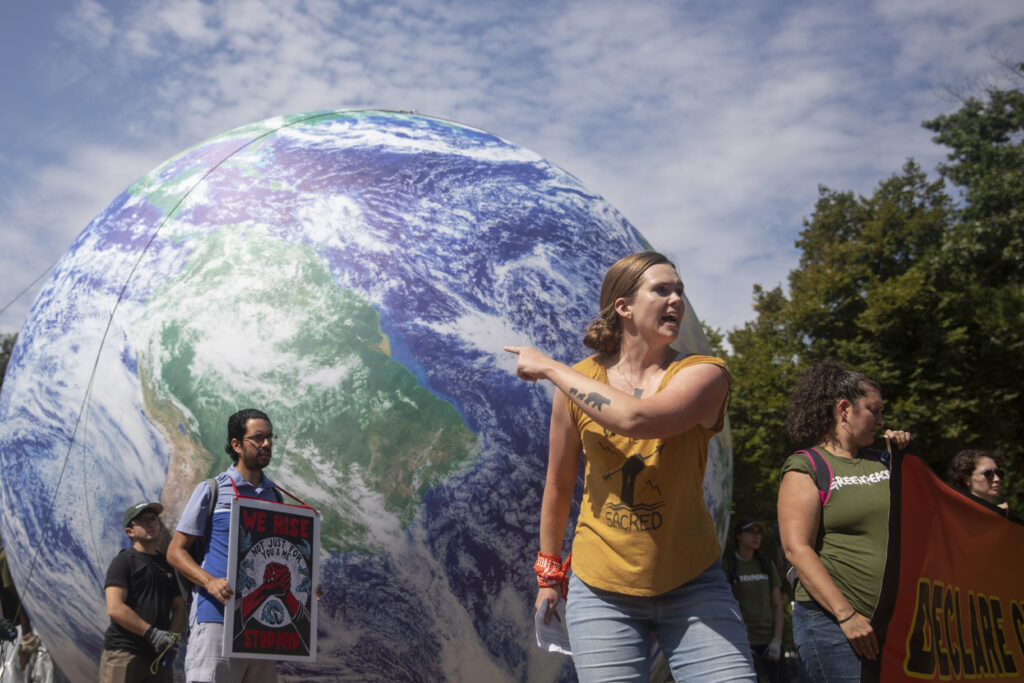 Washington, D.C.
Grace Tuttle of Protect Our Water, Heritage, Rights (POWHR) reads a statement opposing the Mountain Valley Pipeline and calls on President Biden to declare a climate emergency in front of the White House in Washington, D.C. The pipeline snakes through Virginia and West Virginia, and communities living along its path are fiercely opposed to it. If completed, it would constitute the single largest source of greenhouse gasses in Virginia. Photo by Cayla Nimmo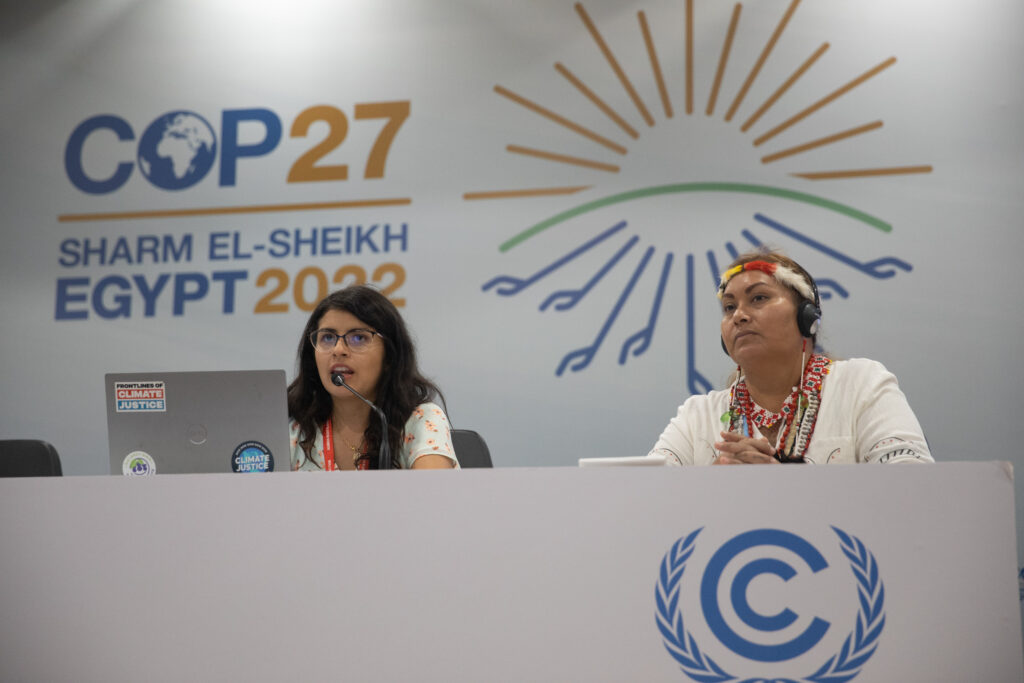 Sharm El-Sheikh, Egypt
Natalia Gomez, EarthRights' Climate Change Policy Advisor, speaks at our COP27 side event Environmental Defenders Advancing Climate Justice, in Sharm El-Sheikh, Egypt. The event hosted defenders from around the world and featured introductory notes from former Minister of Environment of Brazil, Marina Silva and Senator Edward Markey. Seen here is our partner from FENAMAD, Anoshka Irey. Photo by Cayla Nimmo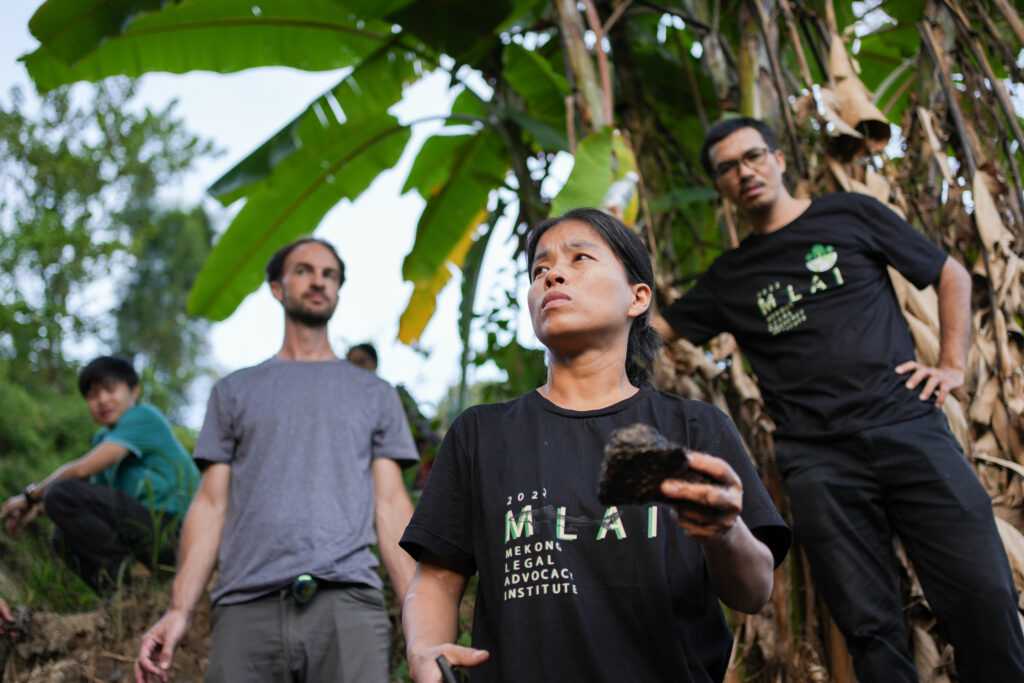 Kabeudin Village, Omkoi District, Thailand
A participant of EarthRights' Mekong Legal Advocacy Institute training (MLAI) holds a piece of coal from the river during the Omkoi community field visit in November. The MLAI program provides space for Mekong junior public interest lawyers and community legal and policy advocates to learn more about human rights and environmental issues. Photo by Chalefun Ditphudee.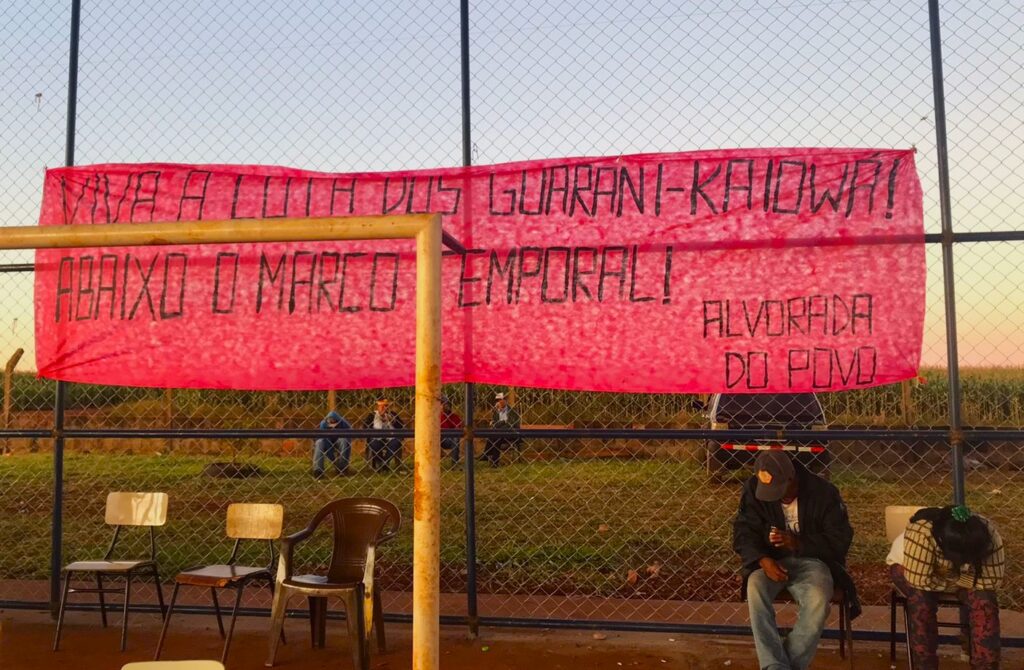 Mato Grosso do Su, Brazil
In May, EarthRights visited the Guarani and Kaiowa people in Brazil to learn more about their resistance against agribusiness. These Indigenous communities are fighting for the right to live on their ancestral land – a struggle they pay for with their lives and personal security. The banner reads, "Viva a luta dos Guarani-Kaiowá! Abaixo o marco temporal! Alvorada do Povo" (Long live the Guarani-Kaiowá struggle! Down with the temporal landmark! Dawn of the People).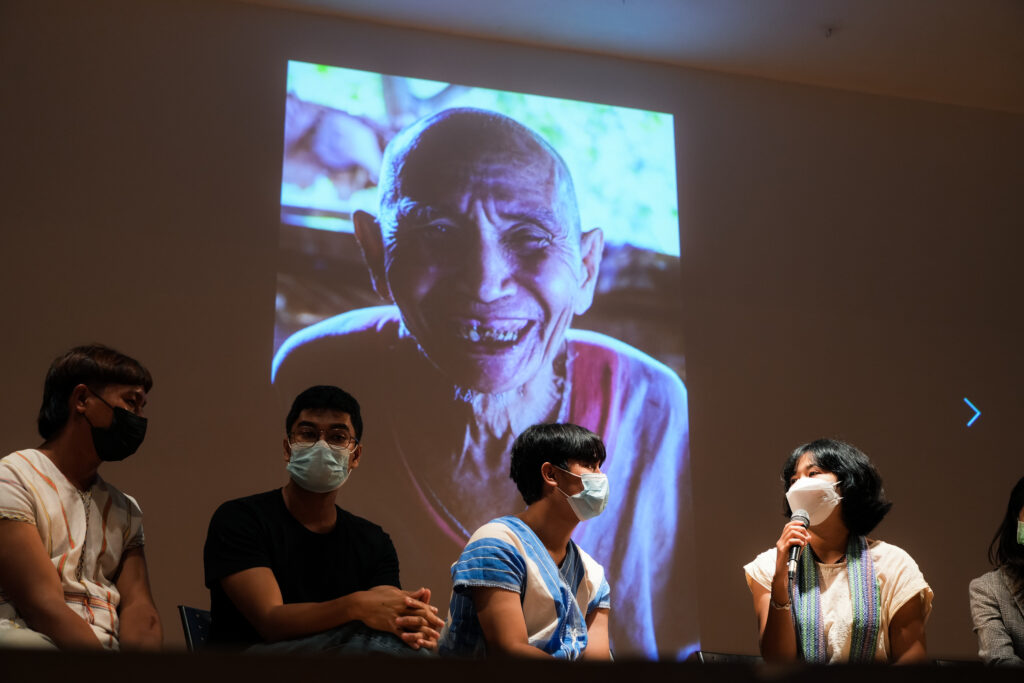 Bangkok, Thailand
During EarthRights' Indigenous Peoples' Day event in August, Indigenous youth from across the Mekong shared the lessons they learned from the Indigenous Voices and Climate Change workshop we hosted with partners. The workshop aimed to teach Indigenous youth how to use traditional media, social media, and storytelling tools to raise public awareness of the challenges facing their communities and to advocate for change. Photo by Chalefun Ditphudee.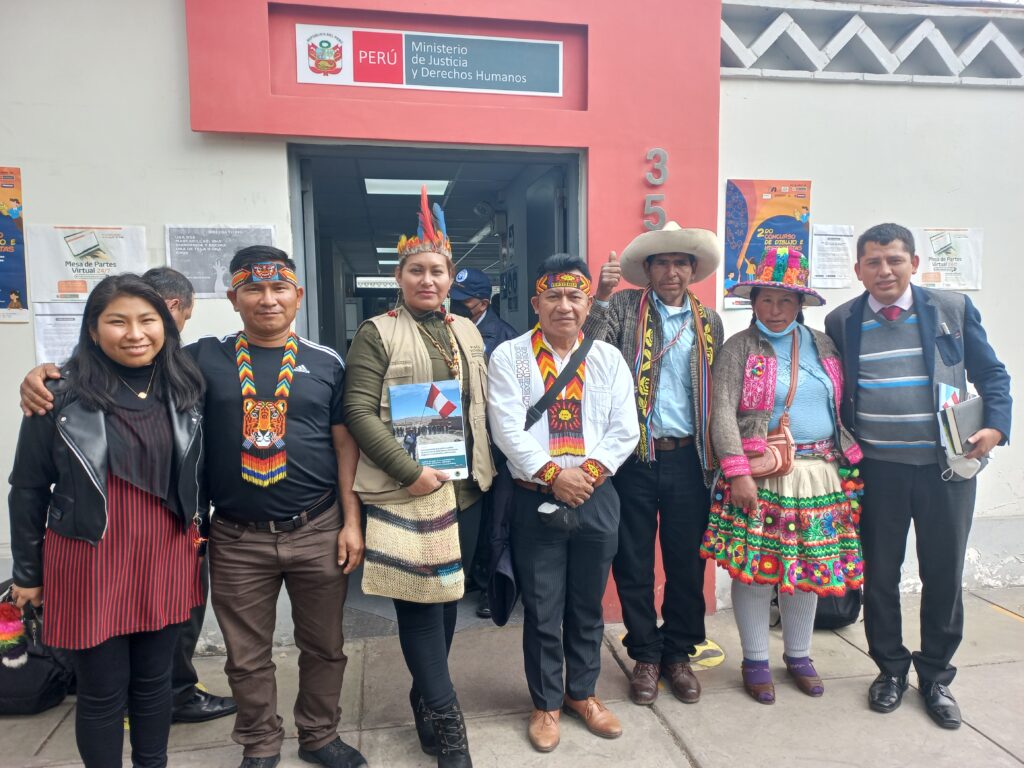 Lima, Peru
In September, Indigenous defenders held a dialogue with authorities from the Peruvian Ministry of Justice, presenting EarthRights' report on the protection mechanism for criminalized and threatened defenders. During the meeting, defenders detailed the criminalization and intimidation they suffer at the hands of extractive companies supported by the Peruvian State. They requested a resolution to recognize them as human rights defenders since they defend life, their communities, and the right to live in an environment free of contamination. Defenders of the Quechua and Kichwa peoples in Loreto, K ́ana and Chumpi Willkas in Cusco, and of the Indigenous organization Federación Nativa del Río Madre de Dios y Afluentes (FENAMAD) were in attendance. Shown here are EarthRights' staff and defenders Alberto Ccolqe (Chumbivilcas), Matilde Huamaní (Espinar), Anoshka Irey (FENAMAD), Aurelio Chino (FEDIQUEP), Igler Sandi (OPIKAFPE).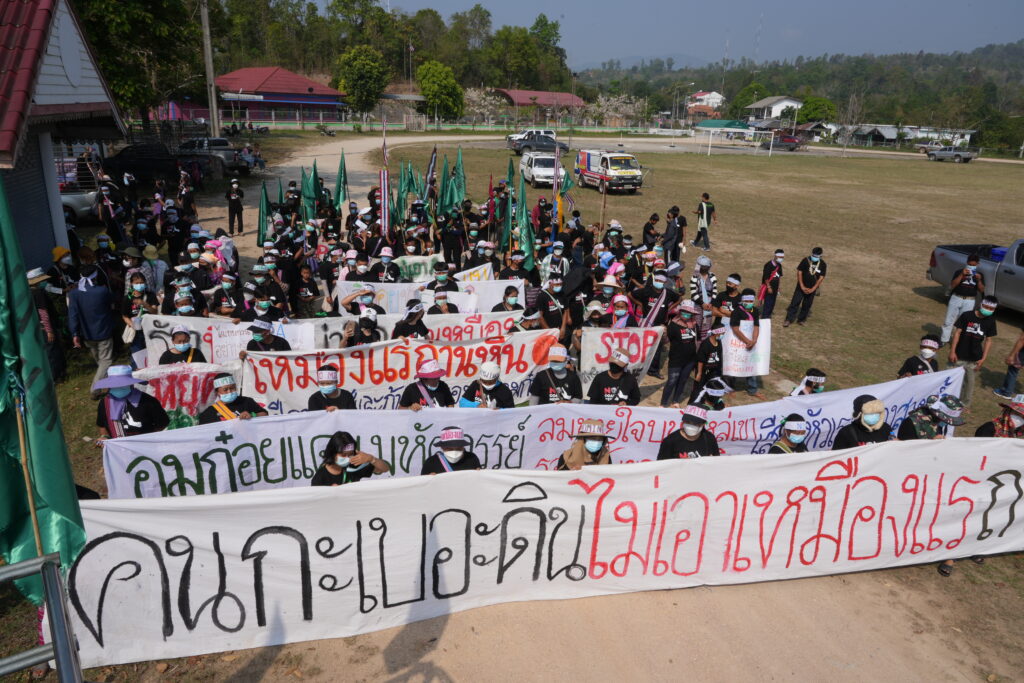 Omkoi, Thailand 
Omkoi community members marched in front of the Omkoi district office for the No-Coal-Mine campaign at the end of March. This activity was a part of the campaign to amplify the communities' voice to the public before they filed a lawsuit against authorities who approved a flawed environmental impact assessment for a coal mine project at the Chiang Mai Administrative Court. This fall, the court prevented the company from moving forward with the mining permit process, as the community requested. Photo by Chalefun Ditphudee.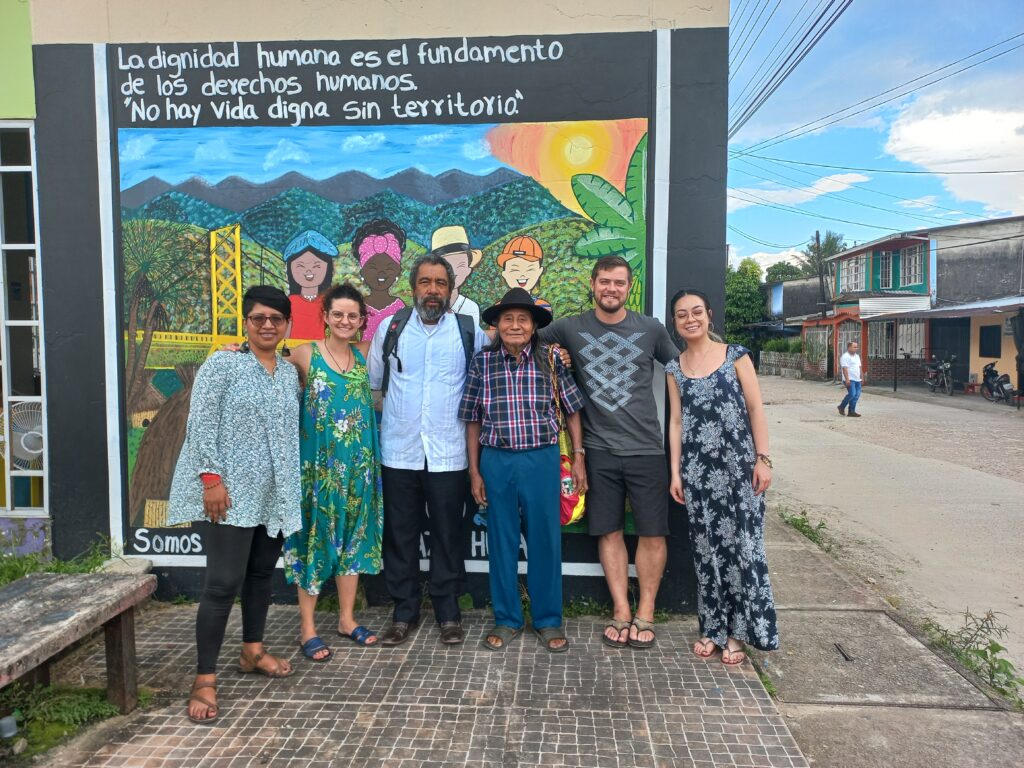 U'wa territory, Colombia
The EarthRights legal team in Peru visited the U'wa territory in Colombia to meet with Berito Kuwaru'wa. For more than 25 years, the U'wa Nation has fought for justice in national courts and the Inter-American system, seeking truth, justice, and full reparation for the systematic violations of their rights caused by militarization, the imposition of extractive projects, and the lack of recognition of their ancestral territory, kera shikará.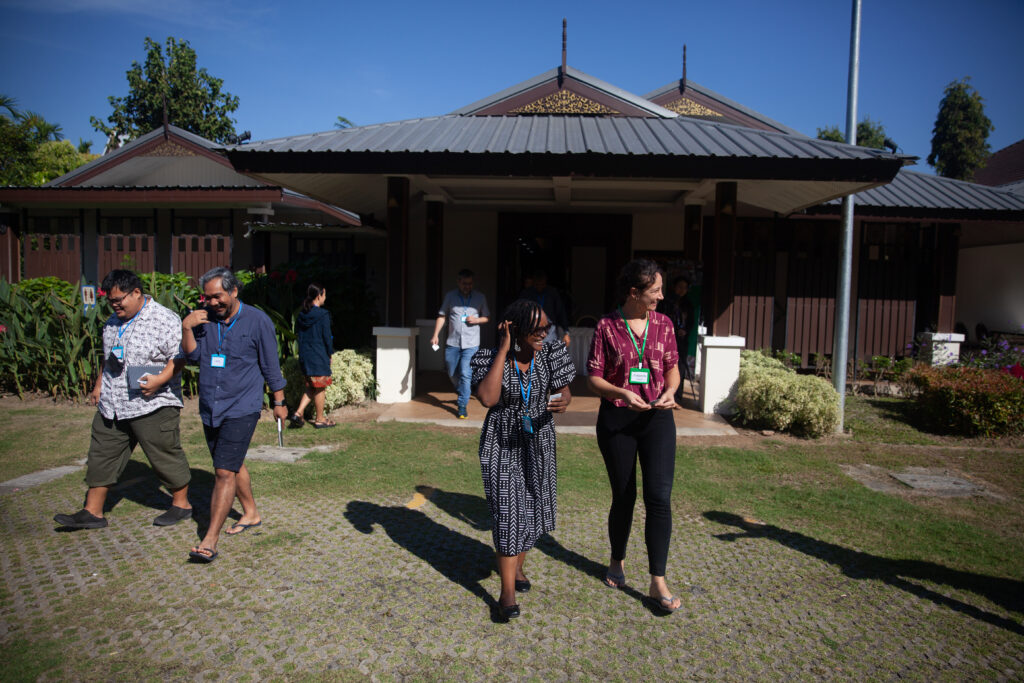 Chiang Mai, Thailand
Global School participants are paired off for an introductory activity. Afterward, partners presented each other to the full group. The Global School brought together students from sub-Saharan Africa, Latin America, and Southeast Asia for a two-week immersive learning experience in Thailand focused on the effects of international Chinese investment. EarthRights hosted the school in partnership with the Center for Transnational Environmental Accountability and Advocates for Community Alternatives. Photo by Cayla Nimmo.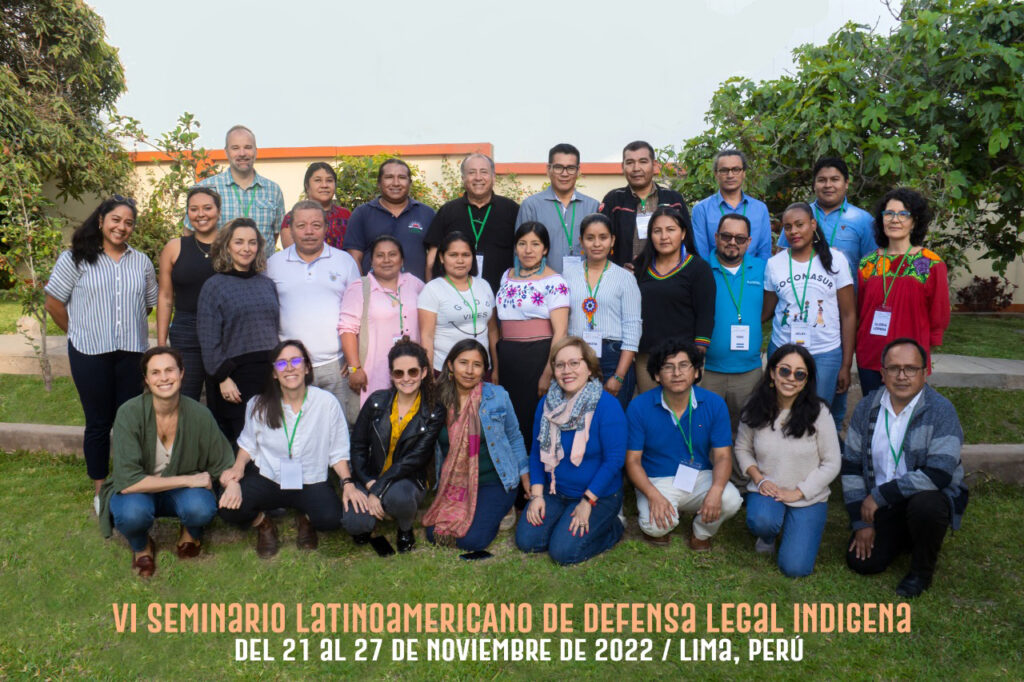 Lima, Peru
Indigenous defenders participated in the sixth Latin American Seminar on Indigenous Legal Defense (Seminario). During the seminar, defenders share information and expertise with one another and learn from each other as well as regional and international experts.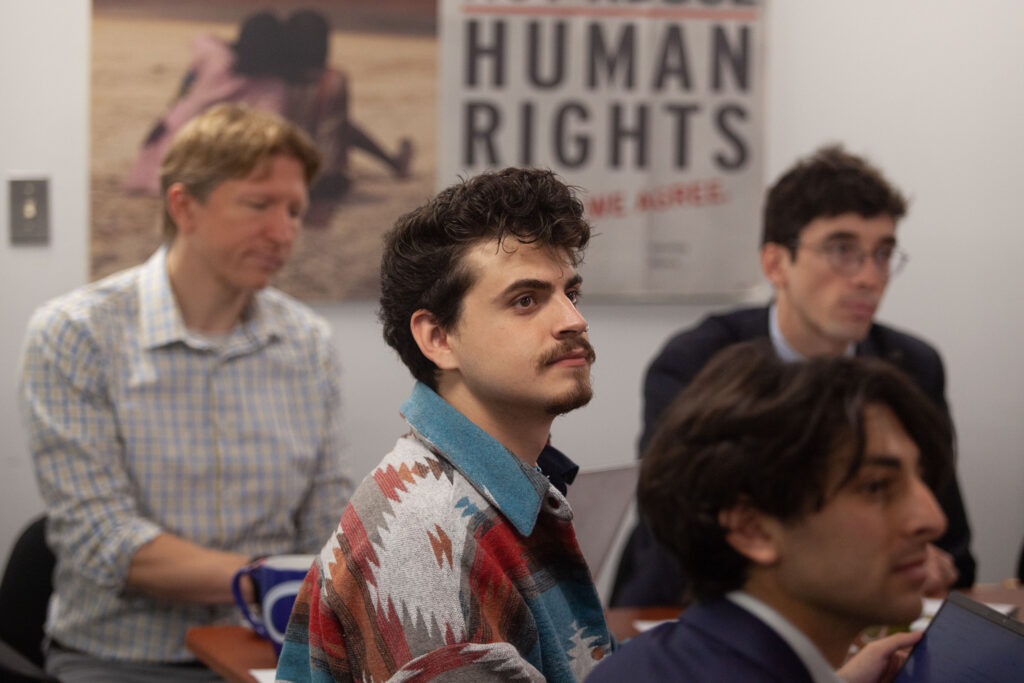 Washington, D.C.
Chief Devon Parfait of the Grand Caillou/Dulac band of Biloxi Chitimacha Choctaw watches the live stream of the Inter-American Commission on Human Rights (IACHR) hearing as tribal leaders from Louisiana and Alaska address climate-forced displacement faced by Indigenous communities and the role that the U.S. government should play in supporting their right to self-determination. Photo by Cayla Nimmo.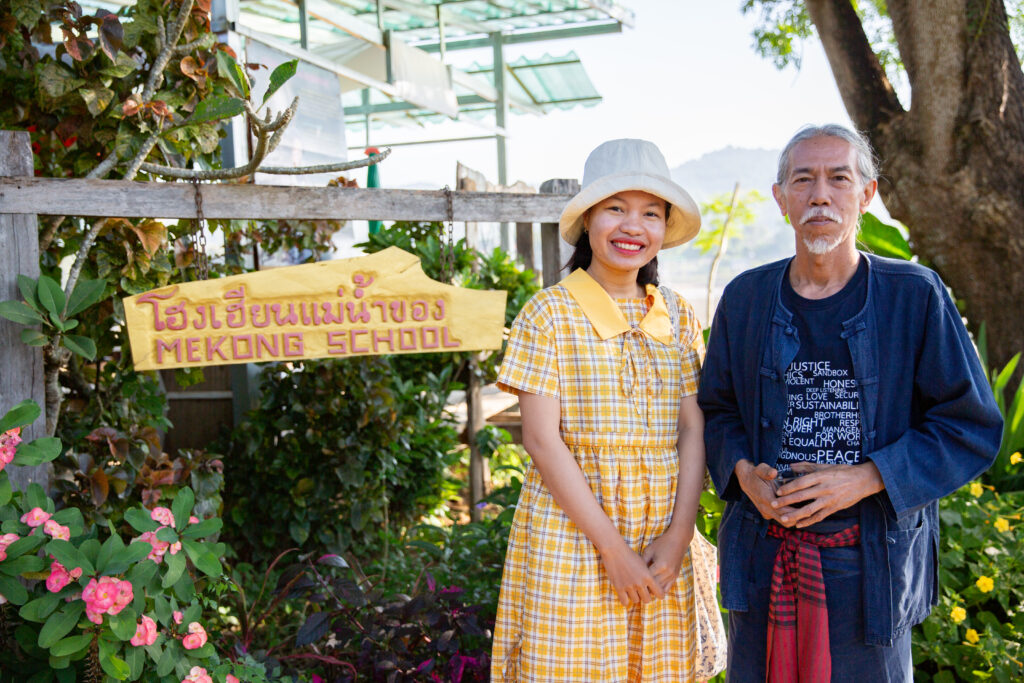 Chiang Khong, Chiang Rai, Thailand
Van Srayroth, 2022 EarthRights School student, met Kru Tee – Niwat Roykaew, 2022 Goldman Environmental Prize winner, during the EarthRights School field trip in Chiang Khong, Chiang Rai, Thailand, in November. EarthRights school field trip brings all students to learn from the experience of those communities who stand for their rights in the environment. Photo by Chalefun Ditphudee.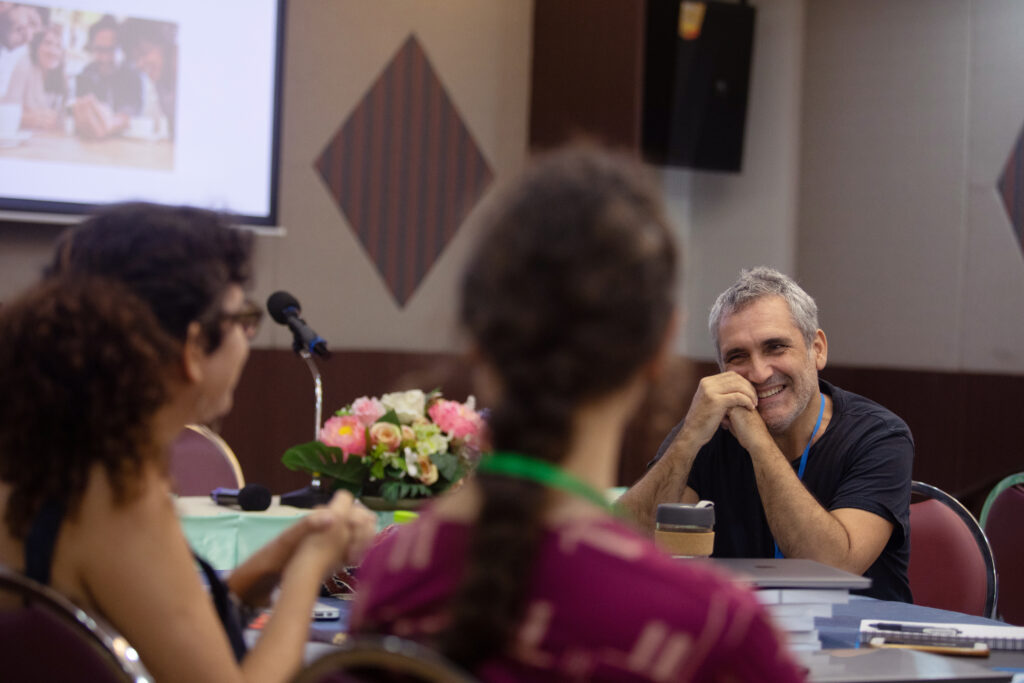 Chiang Mai, Thailand
Participants in the Global School get to know each other during an icebreaker on the first day of the event in Thailand.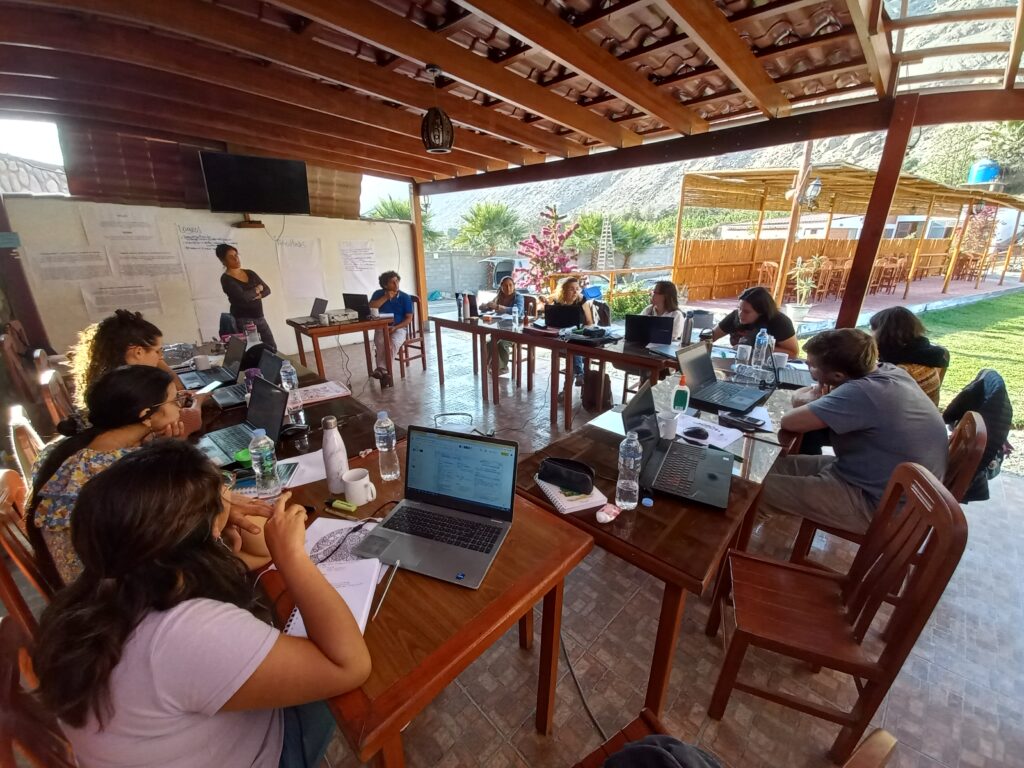 Lima, Peru
During two days of intense work, the EarthRights Amazon team planned their activities for 2023.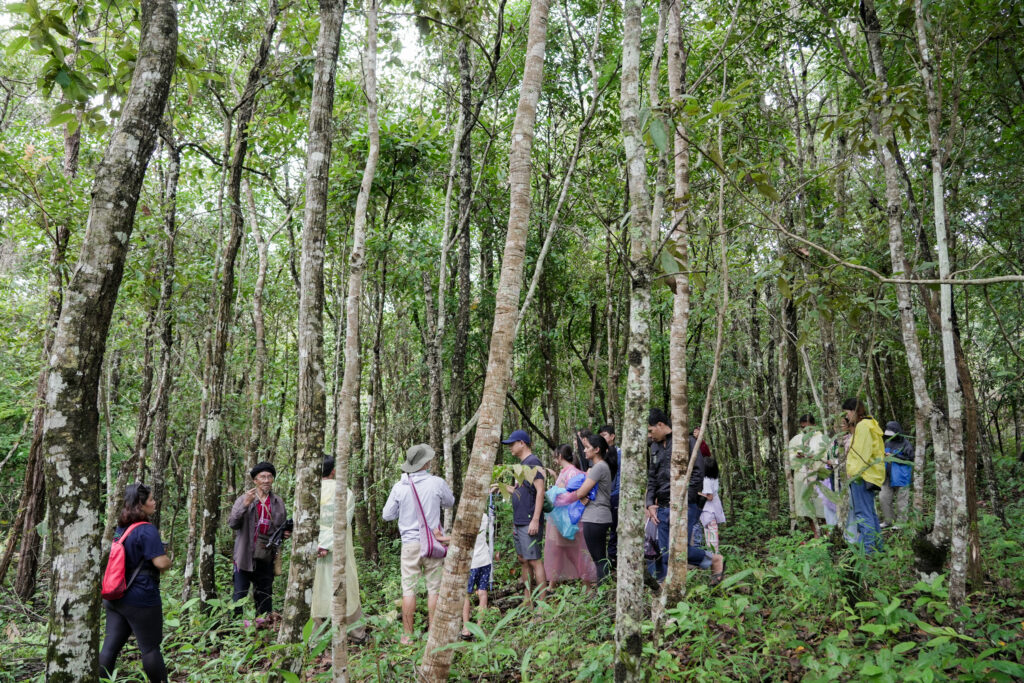 Chiang Mai, Thailand
The LEAD Convening participants, including EarthRights staff, EarthRights alumni, community leaders, and partners, learned and exchanged wisdom about forest management with the Nong Tao Karen communities in Chiang Mai, Thailand. Local Engagement, Action, and Dialogue (LEAD) is a framework that captures EarthRights' community-centered approach to campaigning, legal advocacy, and training by helping communities understand their rights and identify actions they can take to protect and defend those rights. In July 2022, the LEAD Convening brought all those who work closely with the community to refine and contribute to developing the LEAD framework. Photo by Chalefun Ditphudee.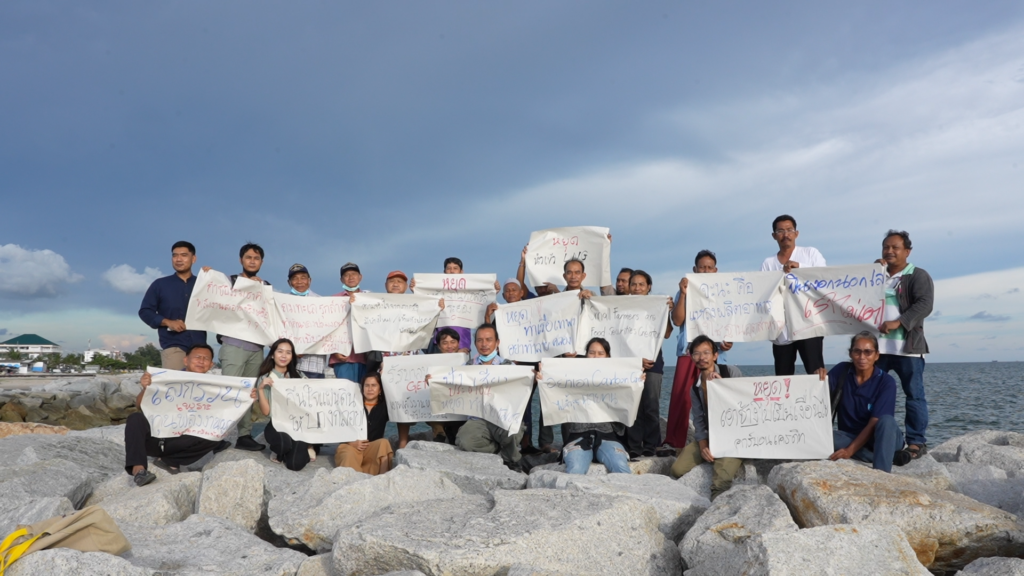 Rayong, Thailand
In the past few years, we've seen an increase in potentially destructive liquified natural gas projects. Thai community leaders who participated in the workshop, Climate Justice and the Energy Transition: Understanding Fossil Gas, hold up a message about sustainable development and renewable energy for a video shared at COP27. The workshop Climate Change Action Network (Thai C-CAN), with its partners, created a network to stop fossil fuel energy and raise awareness of the effects of LNG. Photo by Chalefun Ditphudee.
Our work is made possible by the generosity of our global community. Please consider making a year-end donation to EarthRights today. Thank you.
Your gift will train, defend, and protect earth rights activists who are speaking their truth to power, fighting to preserve our communities, and guarding the planet from abuses caused by government inaction and corporate greed.
Please support this important work today.
Fun Fact: EarthRights was started with a $35,000 grant in 1995. To honor our founding, please consider making a gift of $35 or more
We are proud to receive four-stars from Charity Navigator.
We do not sell or trade donor information. You can review our privacy policy here. You can access our financial statements here.