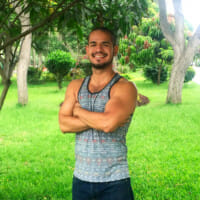 Piero Meza
Communications Coordinator
Region: Latin America
Piero has always loved public relations and marketing, but when he stumbled on the nonprofit world, he saw his life changed forever.
After graduating from the Universidad Peruana de Ciencias Aplicadas in Peru with a Bachelor's Degree in Communications and Advertisement, he worked in corporate communication, creative development, social media, and digital marketing, until the opportunity presented itself to work for Save the Children, a nonprofit focused on promoting and preserving children's rights.
Piero now works at ERI as Communications Coordinator for the Amazon Program. He's fluent in English and Spanish, and loves getting his hands dirty, whether he's working from the field or from an office. He enjoys working with communities and creating targeted campaigns aimed at achieving ERI's regional and global goals.