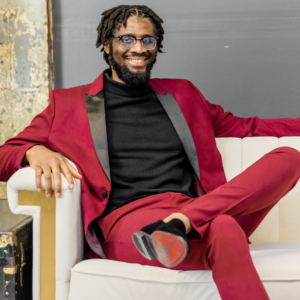 Peter Osunde
U.S. Development Officer
Peter joined EarthRights in 2023 as Development Officer with over a decade of fundraising experience. His dedication to work for a just and inclusive society has been driven by a strong passion to help alleviate the suffering of disadvantaged people around the world, raise awareness of the need for wholesale systemic change, as well as advocate for systems that appreciate fundamental values of equality, agency, and sustainable development.
Over the years, he has developed a comprehensive understanding of the philanthropic landscape and refined the skills necessary to navigate the complexities of this sector successfully. Prior to joining EarthRights, Peter was the Development Manager at People's Action Institute where he was responsible for developing and implementing the organization's core fundraising activities, including grant writing, reporting, and fundraising communication.
His educational background includes a Master's degree in peace and Conflict Resolution from the University of Bradford, United Kingdom and a Bachelor of Arts degree in International Relations. He spends his free time at home playing video games or exploring the food scene in Washington, D.C.