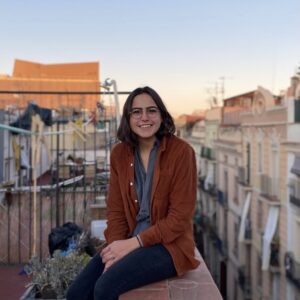 Marina Daroca Bazán
Legal Program Associate
Marina is originally from Barcelona (Spain) and is the Legal Assistant for the US Legal Team. Before joining EarthRights International, she worked as a Research Analyst for a consultancy firm where she assisted the firm's Director, conducting competitive research on behalf of their international and governmental clients. In 2020 she worked with the National Network for Safe Communities, supporting interviews, translating documents, and conducting research to implement strategic interventions to reduce violence in certain regions of Mexico.
She finished her MA in International Affairs in May 2021 from The Elliot School of International Affairs (GWU) with a concentration in Conflict and Conflict resolution. She led a project with her team and the support of USAID-funded programs to pave a path forward for Afro-Colombians living on the Pacific Coast, advocating for bottom-up development through policy-making.
In her spare time, she trains for Ironman triathlons and cleans her bike.