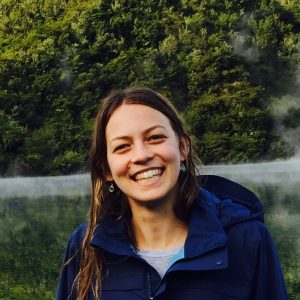 Kayla Eaton
Development Communications Coordinator
Region: United States and Global
Kayla joined EarthRights as the Development Communications Coordinator in April 2021. She oversees EarthRights' individual giving strategies and implements donor communication plans.
Prior to joining EarthRights, Kayla was the Senior Annual Giving Specialist for Girl Scouts Nation's Capital where she oversaw the grassroots annual giving campaign. There, she wrote direct mail solicitations, organized fundraising volunteers across the DMV and West Virginia, and planned fundraising events. She is most proud of her work developing multi-pronged digital fundraising campaigns and introducing digital fundraising tools to volunteers.
Kayla has previously worked with Power Shift Network NE, and Food & Water Watch, where she worked on the campaign to ban fracking in Maryland. She graduated from American University with a BA in International Relations, focusing on Identity, Race, Gender, Culture, with a minor in Anthropology.