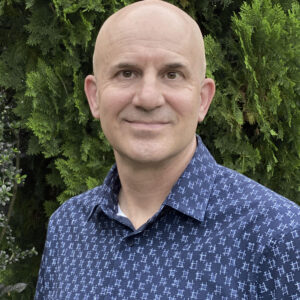 David Evans
Mekong Regional Director
David joined EarthRights as Mekong Regional Director in October 2022. Prior to joining EarthRights, David was Country Director for Muslim Aid in Myanmar, overseeing their humanitarian response in Rakhine and Chin States. David began his career at Mercy Corps, where he worked in a variety of roles. He spent 10 years in the Middle East, leading the Mercy Corps Iraq program and then took on the role of Regional Director, covering the complex Syria response and regional crises in Iraq, Libya, Yemen, and Palestine.
David is motivated to build strong, empowered teams and focuses on building leadership and coaching and mentoring effective team members at all levels.  David has spent over 20 years working on humanitarian and human rights crises, and built a career around being an empathic, consultative leader in the world's most complex environments.  With a background in Art History, David has grown as a leader with training from the Center for Creative Leadership and became an experienced trainer and facilitator using the CRR Global Alchemy approach.
David lives in Chiang Mai with his wife, two sons and a golden retriever named Lily, and is a recovering ultramarathoner.